2022 Impact & Inspiration Report
Catalyzing Radical Collaboration
Catalyzing radical collaboration is a hallmark of how and why Ascend convenes leaders from different places and perspectives. Ascend sets the table to have the right conversations at the right time under the right conditions. We curate live and virtual experiences, creating trusted spaces and new playbooks for sharing stories and lessons learned. By listening to and pushing each other, our community of leaders builds buy-in for solutions across systems and sectors. We invest in systems, policy, and social impact leaders for the long-run because it's only together that we can build the future children and families deserve.
Making Breadwinning and
Caregiving Compatible
Inside the cross-sector collaboration happening in
Ascend's Family Prosperity Innovation Community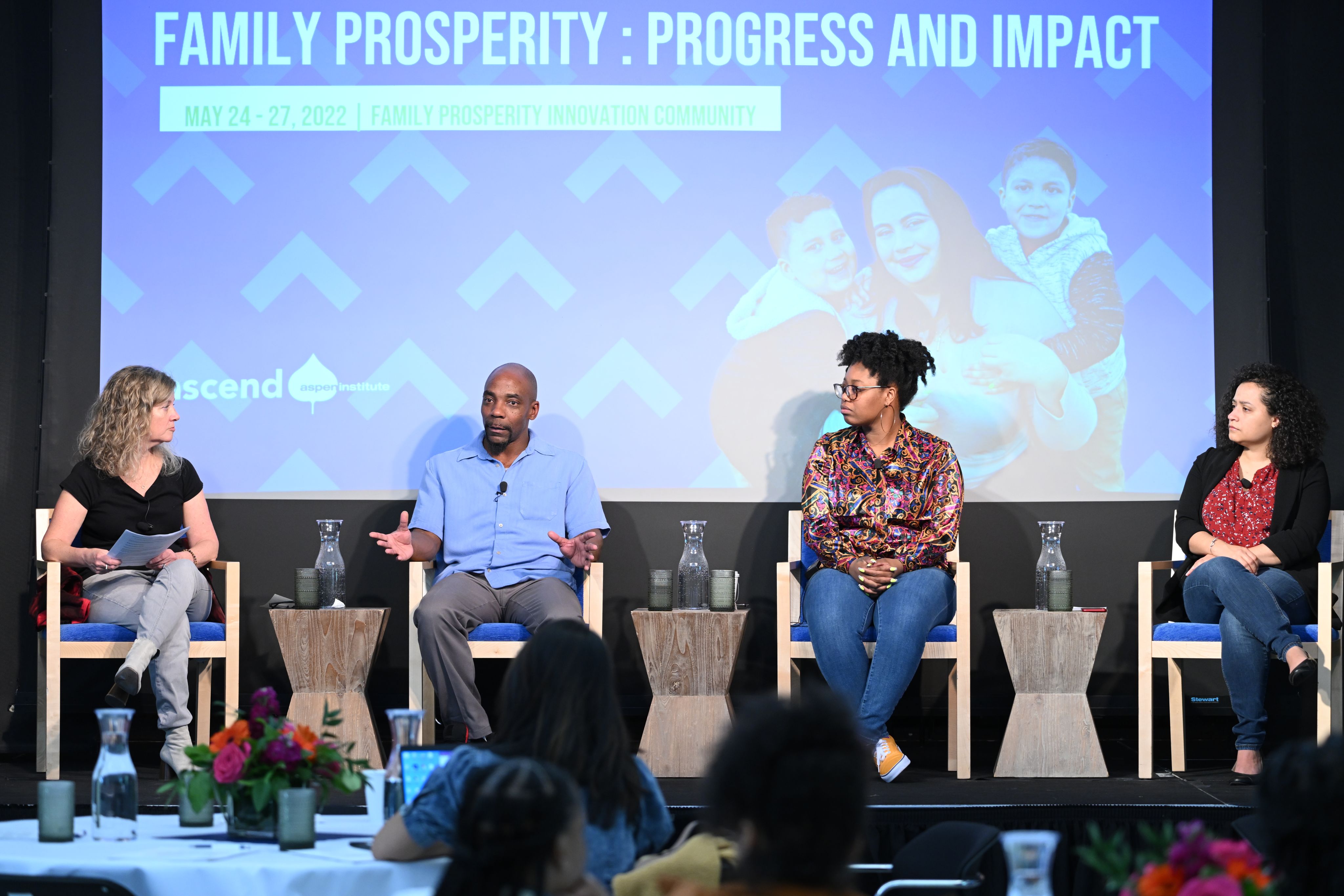 Kristen Grimm, George Davis V, Aallyah Wright, and Barbara Rodriguez at the Family Prosperity Innovation Community convening in May 2022 (Credit: Dan Bayer for Ascend at the Aspen Institute)
Kristen Grimm, George Davis V, Aallyah Wright, and Barbara Rodriguez at the Family Prosperity Innovation Community convening in May 2022 (Credit: Dan Bayer for Ascend at the Aspen Institute)
In 2021, Partnership for Community Action (PCA) identified a problem: families in rural New Mexico communities were struggling financially. Three rounds of federal COVID-19 pandemic relief had largely excluded undocumented workers — a population likely to have low wages and jobs in essential industries. PCA knew that a guaranteed income program could help these families, but the organization was grappling with key questions related to implementation, funding streams, and evaluation. So on a monthly strategy call with other partners in the Ascend Family Prosperity Innovation Community (Family Prosperity), PCA asked for help.
Ascend stepped in and invited PCA to join a conversation with Springboard To Opportunities, another Family Prosperity Partner that oversees the country's longest-running guaranteed income program. The PCA team and other interested partners talked with leaders at Springboard about best practices in family-centered program design, opportunities for linking funding streams, and evaluation strategies. Strengthened by the support and insight from the Family Prosperity Partners, PCA and a collaborative group of organizations in New Mexico launched a pilot guaranteed income program in 2022 with 330 mixed-status families receiving $500 a month in guaranteed income for one year.
The fact that a model from Jackson, Mississippi informed New Mexico's guaranteed income pilot program illustrates the radical collaboration that Family Prosperity inspired. The Family Prosperity Innovation Community launched in 2020 during the pandemic and served as a hub for leaders to collaborate and surface solutions for the challenges caregiving workers with low incomes were facing.
With support from the Robert Wood Johnson Foundation, Ascend invited 20 national and community-based organizations, like PCA and Springboard To Opportunities, from 12 states across the US along with 14 expert advisors to join Family Prosperity. For two years, these leaders worked in tandem with parent leaders from their organizations. Together, they identified and implemented pragmatic, equitable strategies that fostered family prosperity and made caregiving and breadwinning compatible priorities.
In total, Family Prosperity developed and implemented more than 50 resources and strategies that remove barriers working families with low incomes face, like the benefits cliff, access to paid leave, and employer supported policies. Partners like Family Values @ Work and Legal Aid at Work developed guides for both workers seeking access to and state administrators implementing paid leave programs. CrossPurpose, in partnership with the Colorado Department of Human Services and others, successfully expanded access to the state's child care assistance program in 2021. Together, Family Prosperity Partners also created the Four Employer Principles for Family Prosperity, which serve as a roadmap for employers to design their own family-supportive policies and benefit programs.
The success and impact of Family Prosperity lies in the intentional collaboration among Partners and caregiving workers with low incomes. As many systems and policies continue to force working families and caregivers to choose between caregiving and breadwinning, the strategies and solutions developed by the Partners allow families to prioritize both and achieve family prosperity.
Reimagining
Birth Justice
The 2022 Class of Ascend Fellows includes three leaders who are writing a new future for Black maternal health.
When you dial the number 844-543-8569, you'll hear something revolutionary: joyful Black birthing stories. Black birthing people voice their unexpectedly touching experiences with doulas or personal stories of the joy and power that accompanied a birth. A Black father encourages others to "dream uncontrollably." Another parent reflects, "I felt like I was speaking to my ancestors. If they could do this in the hardest conditions, I could do this."
That number, 844-5GET-JOY, aka the Black Birthing Joy Line, is an act of reclamation and the brainchild of Kimberly Seals Allers. Based in New York, Kimberly is a 2022 Ascend Fellow and founder of the Irth app, which provides Black birthing people with information to find trusted care. Together, Kimberly and fellow 2022 Fellows Dr. Twylla Dillion and Leseliey Welch are furthering the birth justice movement through radical collaboration.
The narrative surrounding Black maternal health is often one of pain and suffering, focusing on alarming statistics and adverse outcomes. However, Kimberly and others know that trauma does not need to be the root of the story. The statistics are real and important, but narratives must shift to include the powerful, joyful, healing, community-driven work being done to support Black birthing people around the country.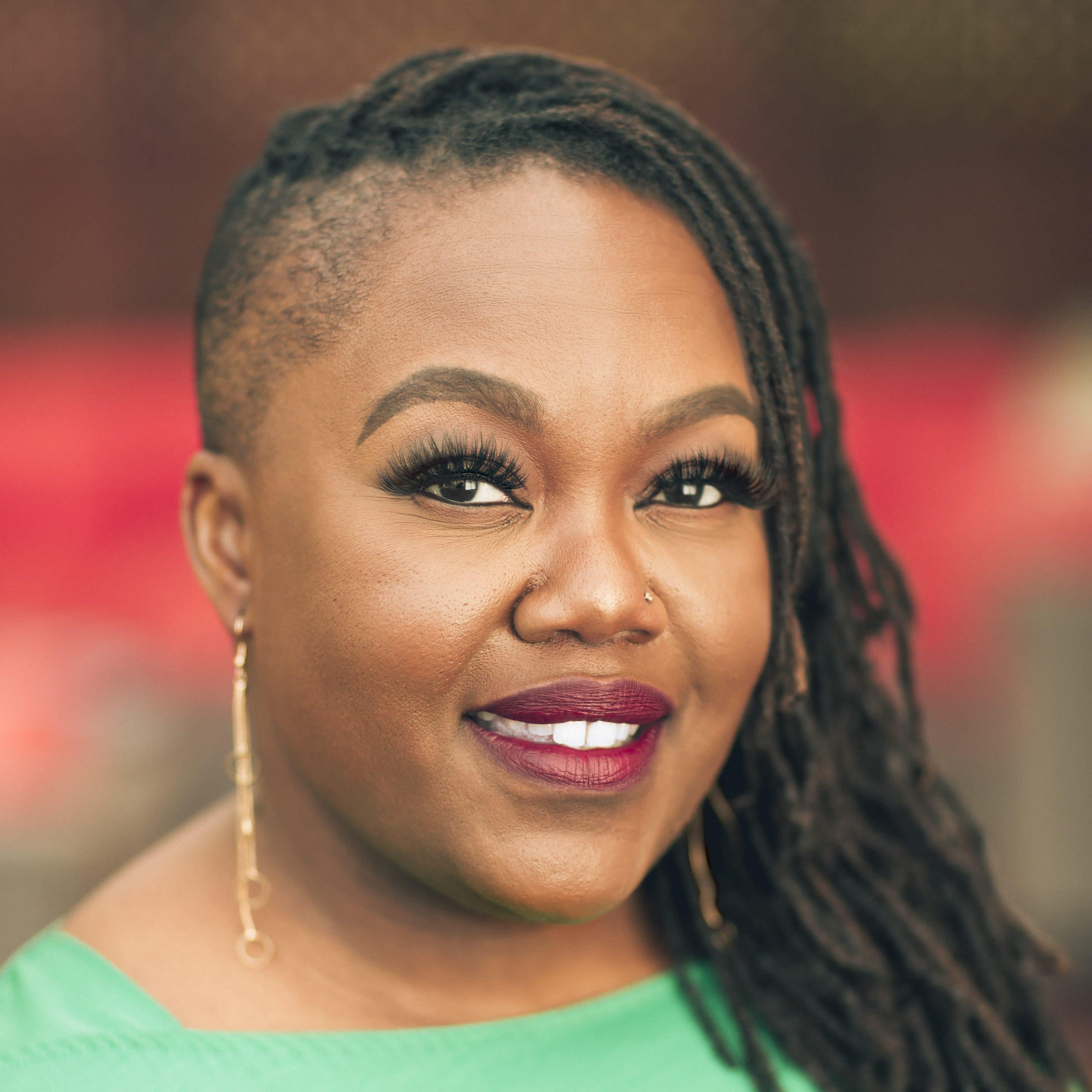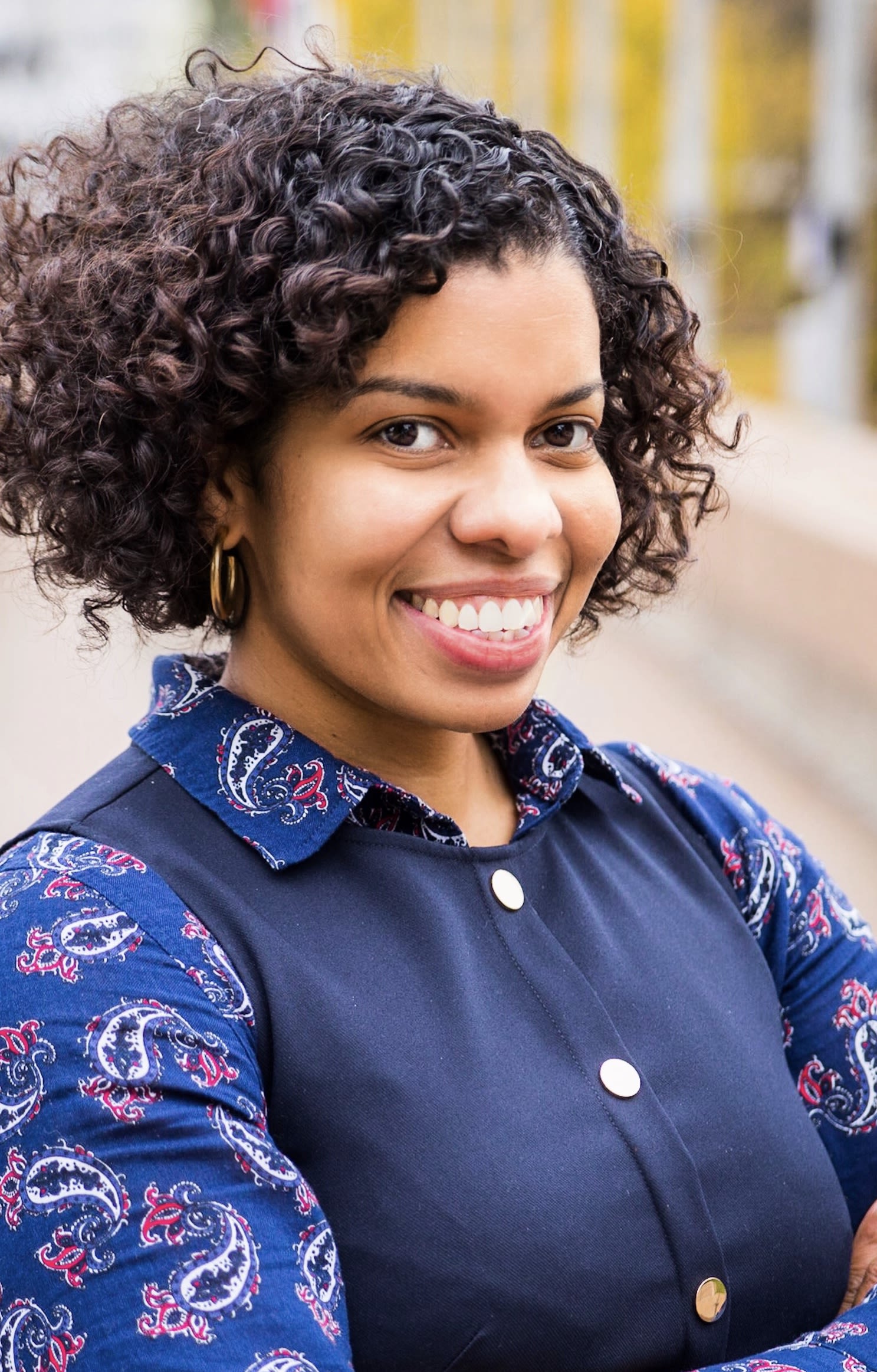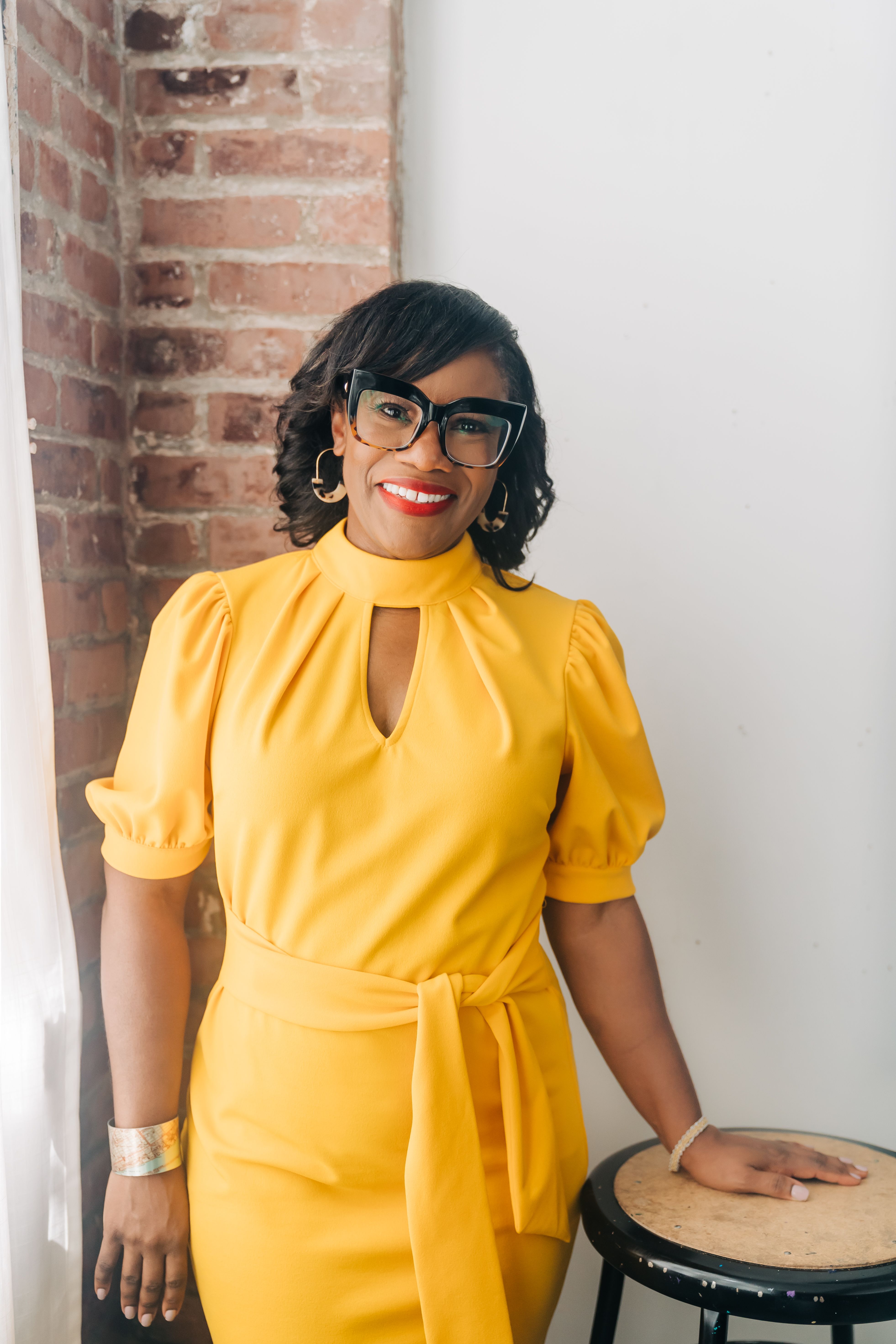 Item 1 of 3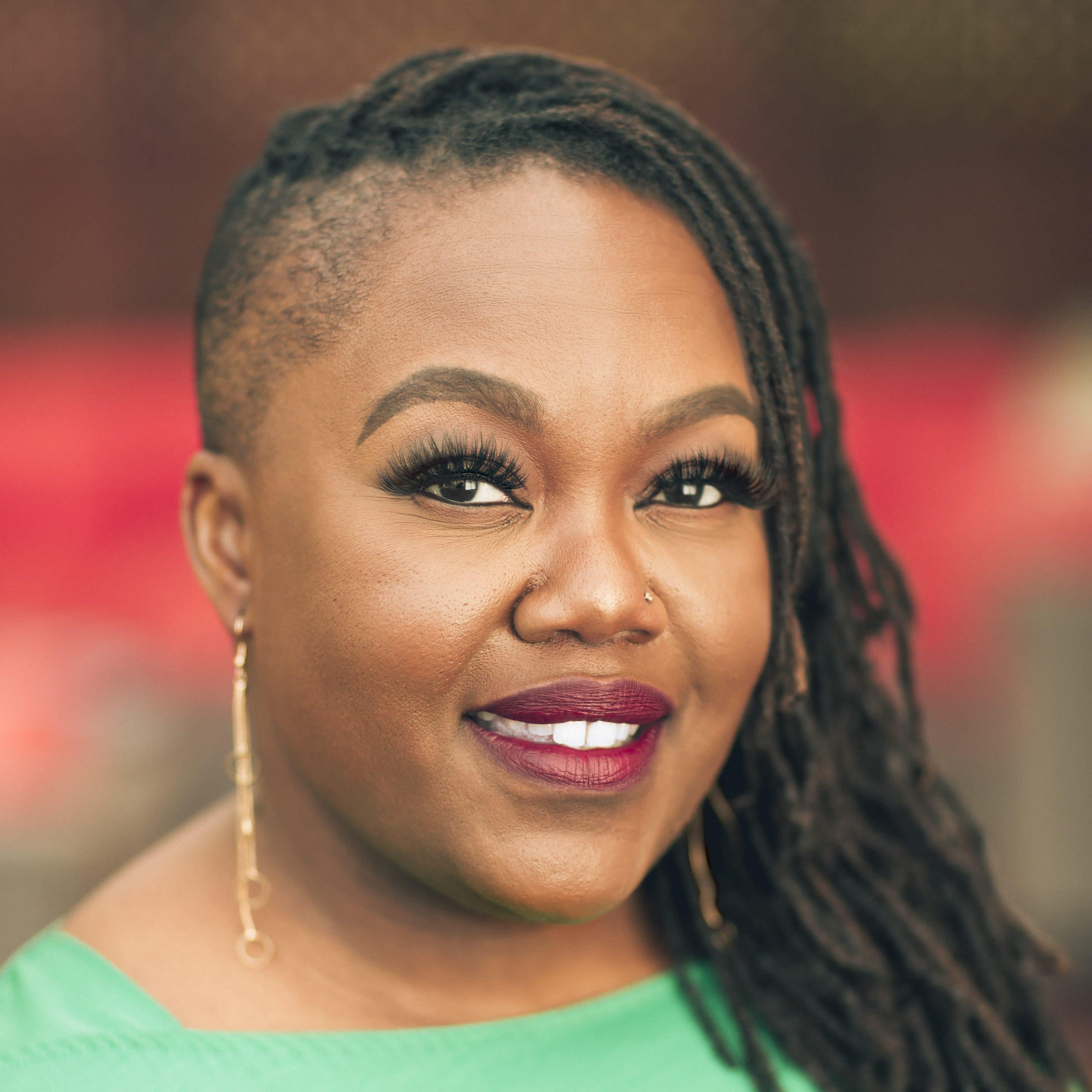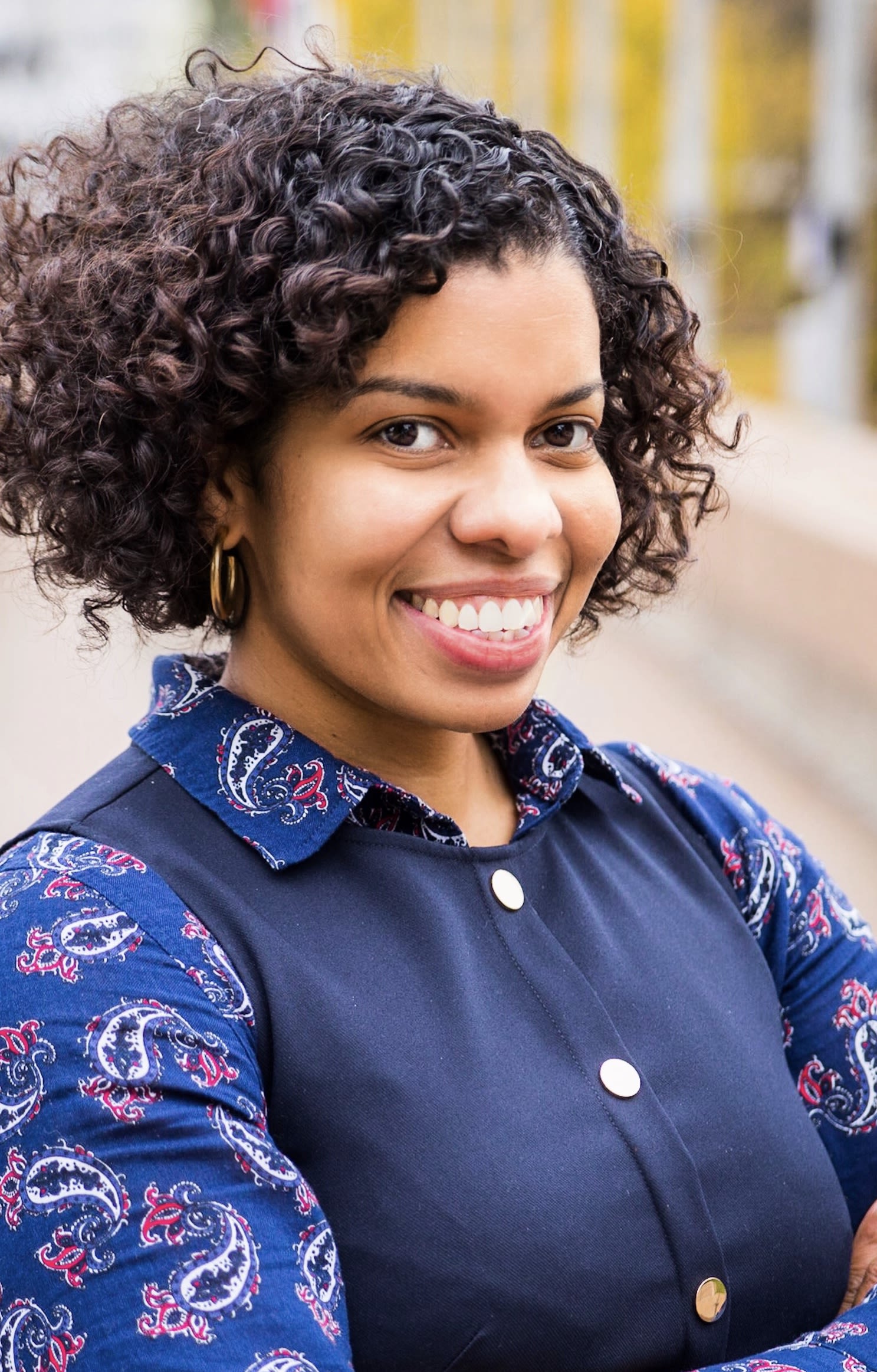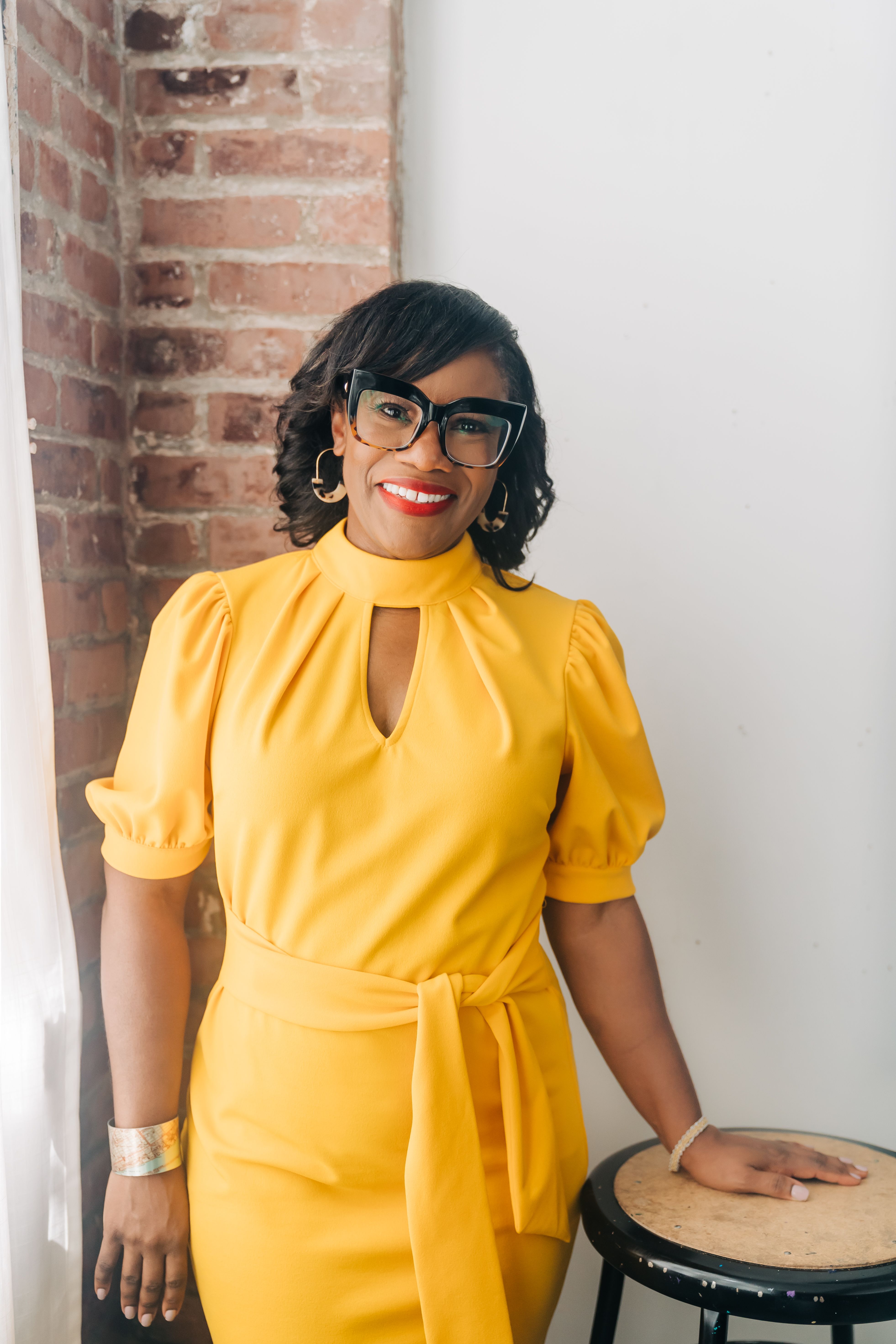 Twylla, also a 2022 Ascend Fellow, is planting the seeds of birth justice in communities. She is the executive director of HealthConnectOne, a Rochester-based nonprofit with a national reach that trains birth workers in a number of different specialties, from doulas to breastfeeding peer counselors. Twylla believes it is essential for these birth workers to be strongly connected to the community in which they work.
"That's vitally important for birth equity," said Twylla. "When you have someone who gets it, there's a shorter distance to understanding, and when you have understanding, it's easier to build trust."
As co-founder of Birth Detroit and Birth Center Equity, Leseliey also understands the need to build trust in a community. Leseliey sees birth centers as a way of not only building that trust, but ensuring that Black birthing people have the care they deserve. Birth Detroit has been providing prenatal care, postpartum care, childbirth education and perinatal support since 2020. In 2022, Birth Detroit launched a capital campaign with a goal of raising $4 million to buy land, build, and open the first Black-led birth center in Detroit.
"We believe that when Black birthing people are centered, healthcare is transformed — and the experience of birth has the power to transform and heal individuals, families, and communities," said Leseliey.
Kimberly, Twylla, and Leseliey had met virtually before, but the Ascend Fellowship has given them the space and time to learn from and with each other and their entire cohort in person.
"I have questions, and I trust them," said Twylla. "Having that support that gets it and has been at it for a long time gives me more confidence to push forward in this really important work and have partners in that."
From Idea to Action
Part of being an Ascend Fellow means crafting an action plan to accelerate their work. 2022 saw action plans from two 2017 Fellows serve children and families in Colorado in distinct ways.
Cheryl Ternes, 2017 Ascend Fellow, Human Services Director, Arapahoe County, Colorado
As an Ascend Fellow, Cheryl Ternes had her sights set on ending the cycle of poverty for children and families in Colorado. In 2022, she moved closer to making that happen: Arapahoe County broke ground on a new $2 million early childhood education center in Aurora for families enrolled in the county's GOALS (Generational Opportunities to Achieve Long-term Success) program. GOALS, which was advanced through Cheryl's action plan, is a four to nine month structured residential program for families seeking to gain and enhance the skills and resources needed to achieve economic self-sufficiency for themselves and their families.
Stephanie Villafuerte, 2017 Ascend Fellow, Child Protection Ombudsman (CPO) of Colorado
After taking time to listen to families and stakeholders throughout Colorado, Stephanie Villafuerte knew she needed a better way to demonstrate how the CPO is improving the way Colorado safeguards its children and families. Enter the Public Policy Advancement Center, a new initiative Villafuerte launched in 2022. The center "supports problem solving by integrating input from those with lived experience, subject matter experts and the best available research." One of the center's first charges is to administer two task forces: 1. the Mandatory Reporting Task Force and 2. the Timothy Montoya Task Force to Prevent Children from Running Away from Out-Of-Home Placement.
Uncovering Opportunities
2018 Ascend Fellows Laura Huerta Migus, Deputy Director at the Institute of Museum and Library Services, and Dr. Matthew Biel, Chief of Child and Adolescent Psychiatry at the Early Childhood Innovation Network at Georgetown University, talk about how Ascend has helped fuel new solutions that address mental health and family well-being and tap the power of community anchor institutions.
Activating Two Learning and Action Communities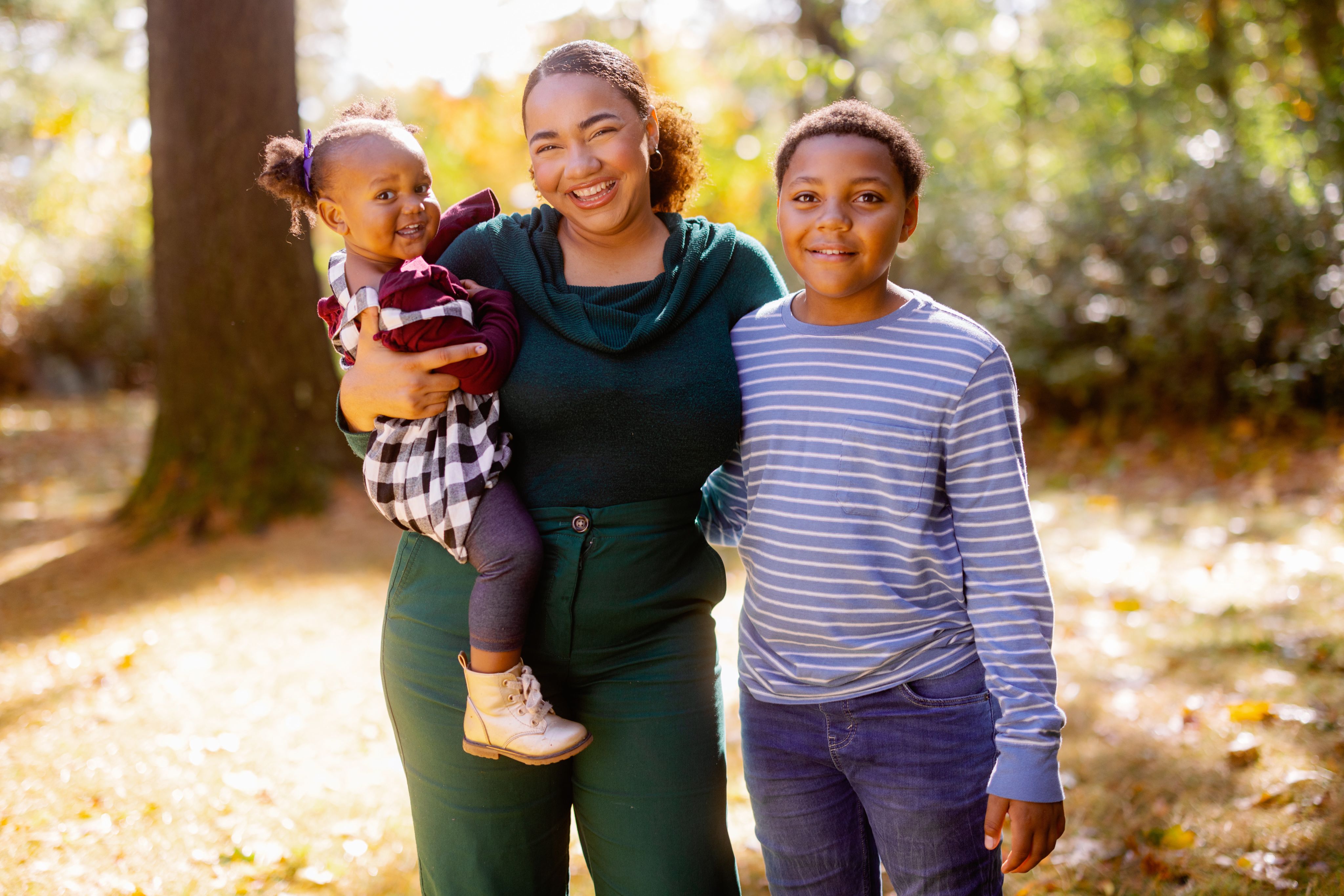 Credit: Daniel Ebersole for Ascend at the Aspen Institute
Credit: Daniel Ebersole for Ascend at the Aspen Institute
Ascend launched the Two-Generation Prenatal to Three Learning and Action Community (2GP3 LAC) at the onset of the pandemic to interrogate systems, practices, and policies that contribute to disparate outcomes for families with children in their earliest years. 28 leaders — including parents, Ascend Fellows, and Network Partners — are working to reframe the field's approach to child welfare and strengthen state and local efforts to better align early childhood care and health. In the spring of 2023, we will release a report from the 2GP3 LAC that will highlight four research-driven recommendations for policymakers and practitioners to adopt a networked approach to strengthening child and family well-being.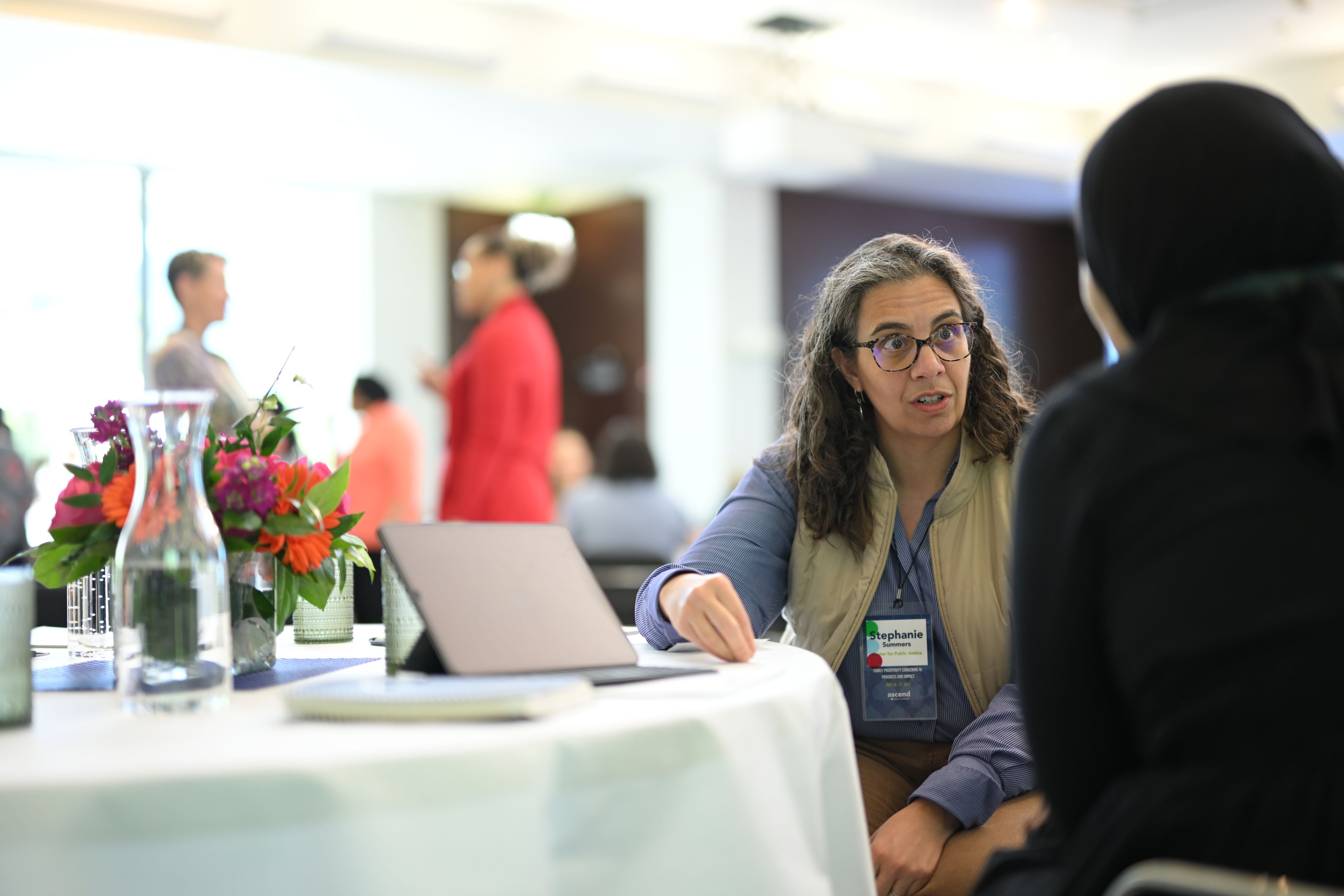 Credit: Dan Bayer for Ascend at the Aspen Institute
Credit: Dan Bayer for Ascend at the Aspen Institute
What questions need to be answered to demonstrate the effectiveness of 2Gen approaches? In response to that question, Ascend convened a group of parents, nonprofit leaders, researchers, and funders in the spring of 2022 to develop a field-level, 2Gen research agenda. Known as the 2Gen Building Evidence Learning and Action Community, the experts in this group span many disciplines, but all are focused on a common goal — better outcomes for all families. Their yearlong collaborative effort will examine gaps in 2Gen research and then develop the first national 2Gen learning, evaluation, and research agenda.
Continue Reading the 2022 Impact & Inspiration Report
Heartfelt Thank You to our Philanthropic Partners
We can't do this without you!
Ann B. and Thomas L. Friedman Family Foundation
Charlotte Perret Family Trust
Frances Mosle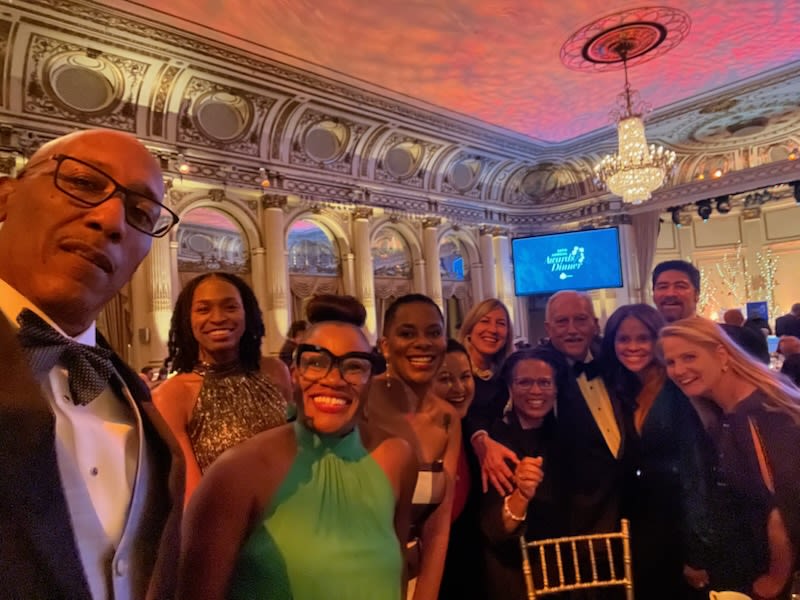 The Ascend community celebrates one of our philanthropic partners, Mike Bezos, at the Aspen Institute's 38th Annual Awards Dinner in New York.
The Ascend community celebrates one of our philanthropic partners, Mike Bezos, at the Aspen Institute's 38th Annual Awards Dinner in New York.