2022 Ascend
Impact & Inspiration Report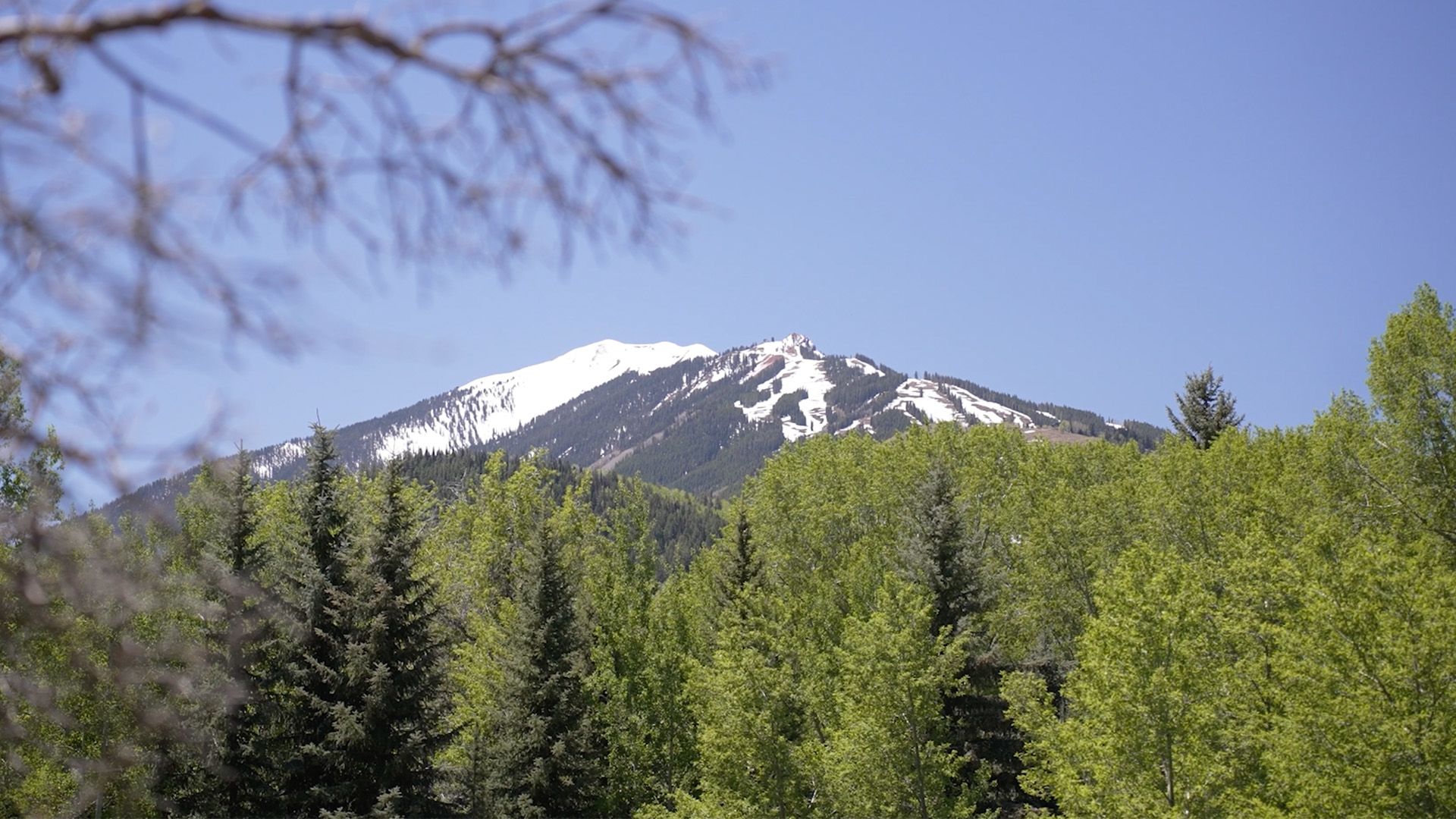 Letter from Our Founder, Anne Mosle
Ascend at the Aspen Institute enters 2023 with growing power and growing possibilities. We set out to ensure child and family well-being is one of the United States' top priorities and greatest achievements. We placed a big bet on cultivating leadership. We now have 120 Ascend Fellows and a Network of nearly 500 organizations in all 50 states, DC, Puerto Rico as well as across the globe in Guatemala, Ireland, and Rwanda. They are all working to expand intergenerational family prosperity.
It is working. Ascend Fellows, like Georgia's U.S. Senator Raphael Warnock, Maryland's Governor Wes Moore, Tribal Vice President Alicia Mousseau of the Oglala Sioux Tribe, and St. Paul, Minnesota's Mayor Melvin Carter, are setting policies that see more families thrive.
Fellows like Dr. Nathan Chomilo, medical director for the State of Minnesota's Medicaid and MinnesotaCare programs, and Theresa Ramos, First Assistant, Deputy Governor for Education in the Office of Governor J.B. Pritzker in Illinois, are reinventing systems of care; and others like Ebony Underwood, founder and CEO of We Got Us Now, and Joe Jones, founder, president, and CEO of the Center for Urban Families, are tackling the multi-layered impacts of mass incarceration.
Dr. Ron-Li Liaw, mental health-in-chief and chair of the Pediatric Mental Health Institute at Children's Hospital Colorado, and Dr. Laurie Miller Brotman, Bezos Family Foundation Professor of Early Childhood Development at New York University Langone Health, are using the latest brain science to help kids and young adults excel.
Ascend Fellows bring to bear their professional and lived expertise in stewarding $34 billion annually in public resources. Having leaders that honor lived experience and center equity means that we have solutions that are co-created with parents and generate better outcomes. Collectively, our community of leaders has ignited a movement reaching 12 million families.
2022 was a milestone year for Ascend. We celebrated our 10th anniversary of the joint launch of the Ascend Fellowship and our seminal report: Two Generations, One Future: Moving Parents and Children Beyond Poverty Together. We marked a decade of building a community of game changers who are listening to, learning from, and leading with families with low incomes. This 2022 Ascend at the Aspen Institute Impact & Inspiration Report showcases leaders and solutions that give us great hope that we can build a new future.
As we apply lessons from the past 10 years to the next 10, we are focusing on two ideas: radical collaboration – across systems and sectors – and unlocking capital – human, social, and financial.
We actively encouraged radical collaboration in our Family Prosperity Innovation Community. Twenty national and community-based organizations put their heads and hearts together to make breadwinning and caregiving compatible. By joining forces with families with low incomes, these innovators removed barriers and implemented real-time strategies that will inform long-term solutions for generations to come.
StreetCred at Boston Medical Center shows the power of radical collaboration. Ascend Fellow Dr. Lucy Marcil, executive director of StreetCred, co-authored an article detailing the relationship between poor health outcomes and financial status. One of only two such programs nationwide, StreetCred has developed an Economic Bundle for patients that includes tax preparation, enrollment in college savings accounts, and employment opportunity services. Collaboration between medical and financial experts makes family prosperity a reality for more families.
Unlocking capital is about investing in new people, in new places, and in new ways. Ascend partners with entrepreneurial leaders across the public and private sectors to create more equitable platforms to grow power along with pathways to grow prosperity.
In New Jersey, Ascend Fellows are blending public and philanthropic resources and community expertise to tackle inequities in maternal mortality and child and family well-being. Atiya Weiss, executive director of The Burke Foundation, and Christine Norbut Beyer, commissioner of the New Jersey Department of Children and Families, have partnered to support a culturally competent perinatal workforce and flourishing children and families. They work closely with doulas, parents, and other local experts, as well as co-Fellows like Dr. Twylla Dillion, executive director of HealthConnect One, and Dr. Craig Garfield, professor and physician at Lurie Children's Hospital in Chicago.
We enter 2023 with renewed resolve to embrace the full power of leadership that lies within our children and families. More capital going to new places. Radical collaboration that amplifies the strengths across sectors to drive better services, new programming and more equitable outcomes. The future is bright, and together we can go as far as our imagination takes us.
Always Ascending, Anne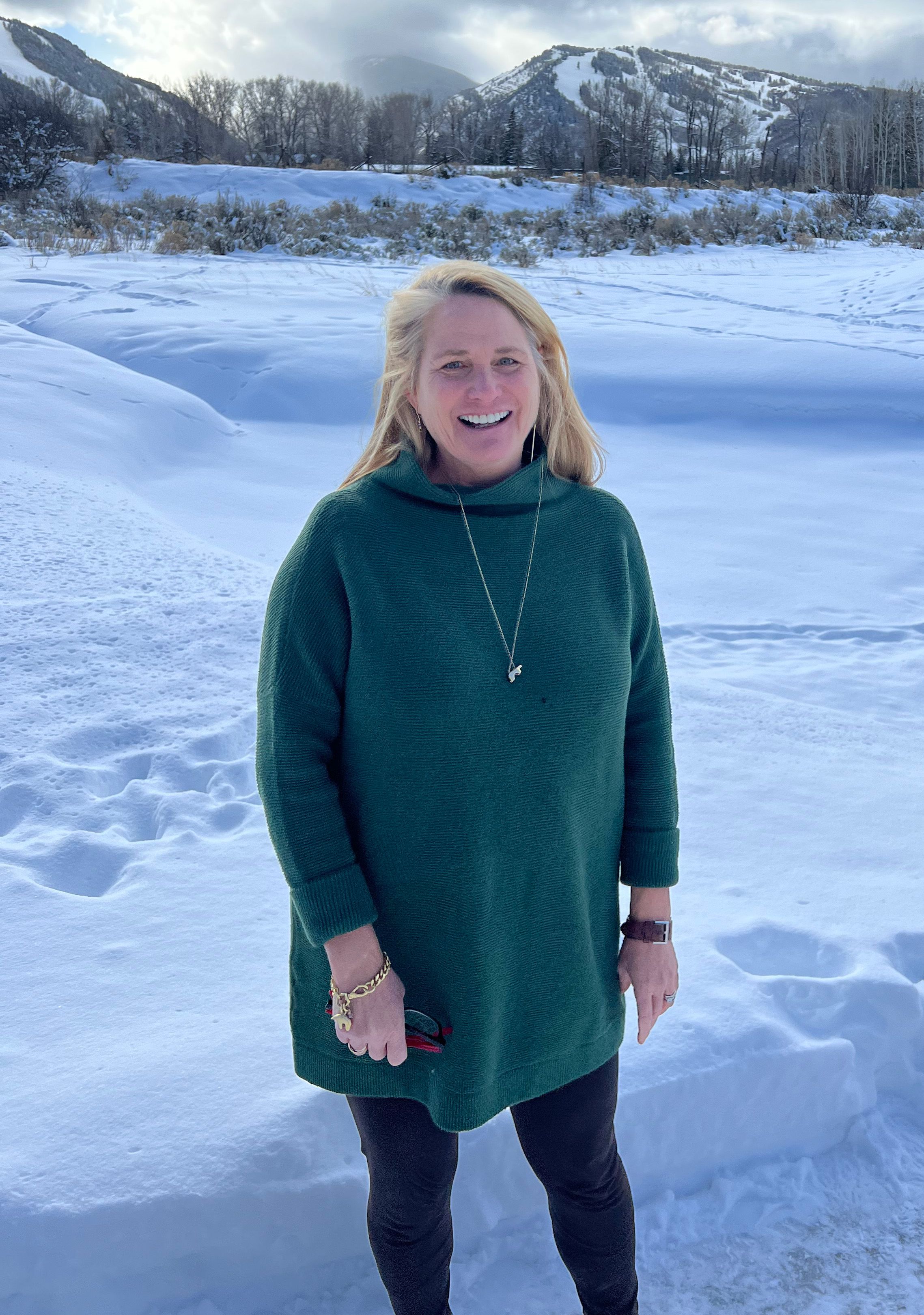 Ascend Founder and Executive Director Anne Mosle
Ascend Founder and Executive Director Anne Mosle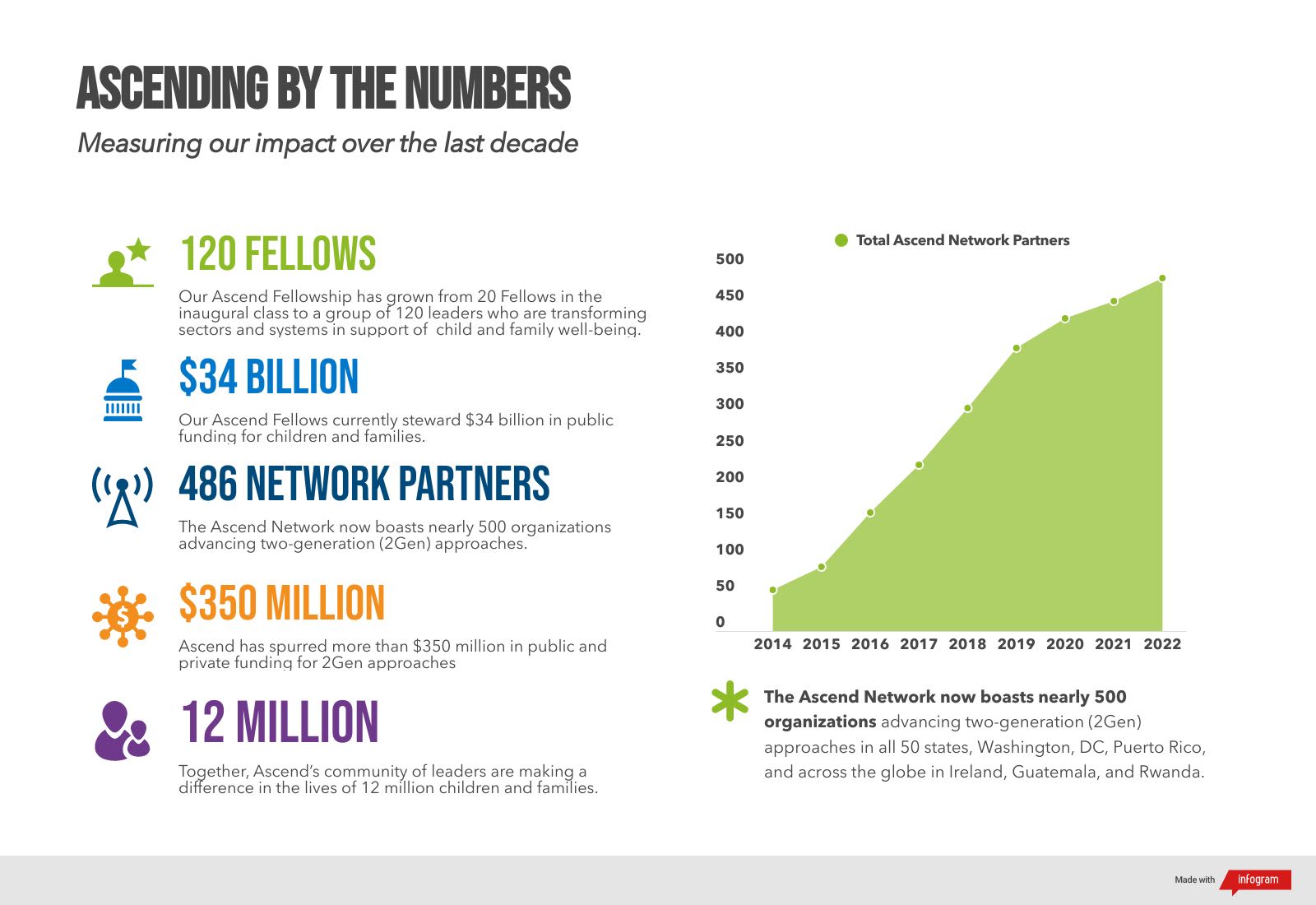 2021 Ascend Fellows
in Pine Ridge
Ascend at the 2022 Aspen Ideas Festival
2022 Family Prosperity Innovation Community Convening
2022 Ascend Fellows Forum in Aspen
Toward A More Equitable Tomorrow Release Dinner with Early Childhood Funders Collaborative
Join Us in 2023!
We look forward to seeing you in 2023 as together we elevate and accelerate cross-sector solutions to strengthen family well-being across the country.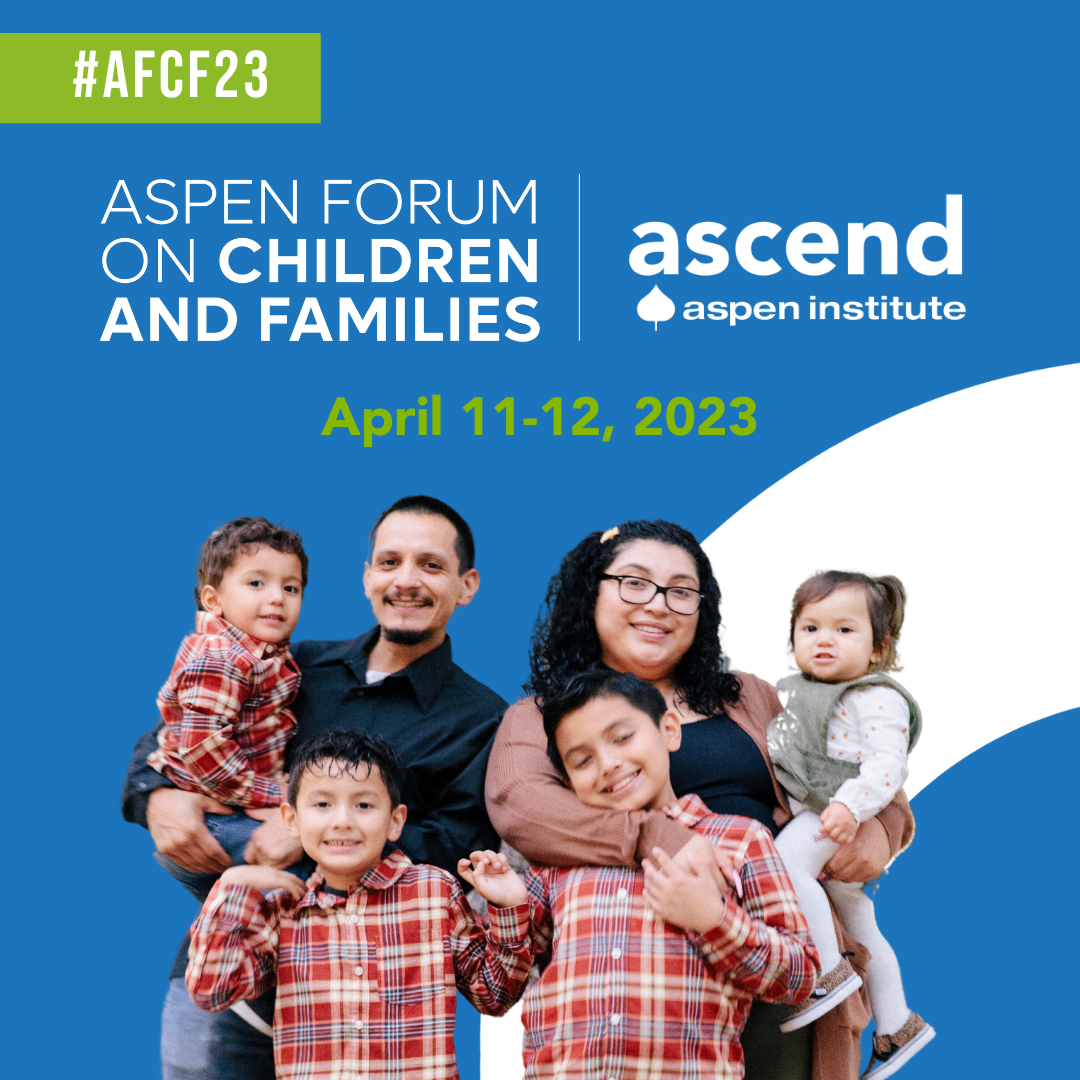 Register today for the Aspen Forum on Children and Families
This free two-day public convening will delve into what it takes to move the needle for families with low incomes. We will focus on bold, equitable, and pragmatic strategies for building prosperity and well-being for all families.
Heartfelt Thank You to our Philanthropic Partners
We can't do this without you!
Ann B. and Thomas L. Friedman Family Foundation
Charlotte Perret Family Trust
Frances Mosle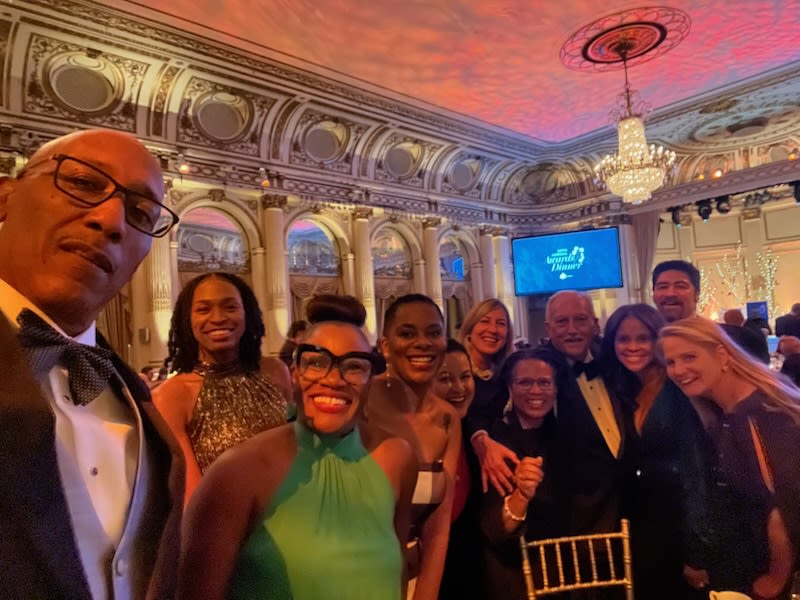 The Ascend community celebrates one of our philanthropic partners, Mike Bezos, at the Aspen Institute's 38th Annual Awards Dinner in New York.
The Ascend community celebrates one of our philanthropic partners, Mike Bezos, at the Aspen Institute's 38th Annual Awards Dinner in New York.

Ascend at the Aspen Institute is a catalyst and convener for diverse leaders working across systems and sectors to build intergenerational family prosperity and well-being by intentionally focusing on children and the adults in their lives together. We believe in the power of co-creation. We are a community of leaders — well-connected, well-prepared and well-positioned — building political will that transforms hearts, minds, policies, and practices.