Behind the Data
Snapshots in the Journey of
a Student Father
Reflections on the experiences, challenges, and joys
that shape the life of a student father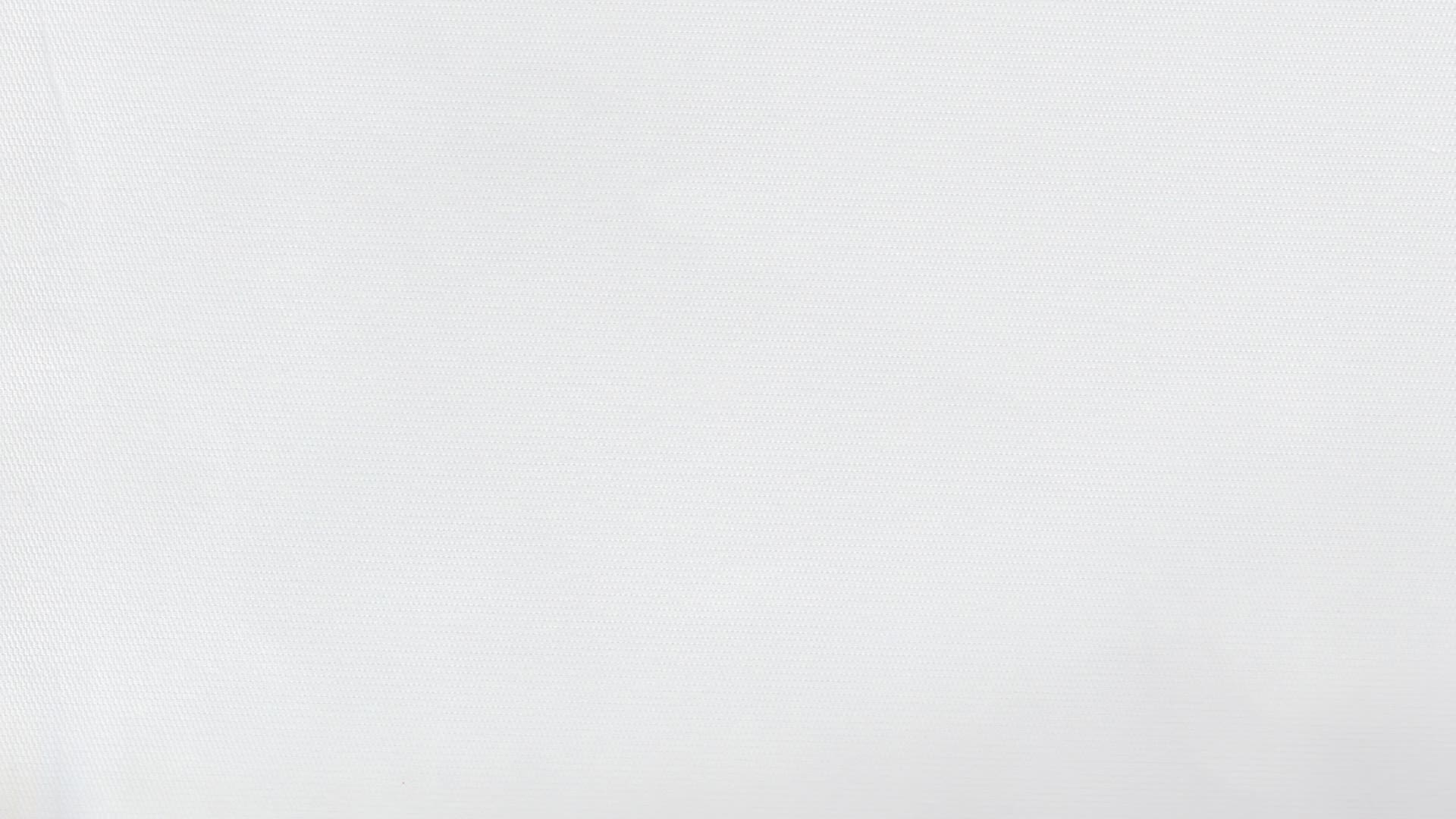 Among the one in five postsecondary students who are parents, there are close to 1.1 million student fathers – but very little research has focused specifically on their unique experiences.
Ascend at the Aspen Institute's new digital chartbook, "We Are Here Too: Who Are the 1 Million Fathers in College?," provides the first comprehensive look at available data on student fathers to help inform institutions', policymakers', and advocates' efforts to support their success.
In this blog, Christian Ortiz – 2023 Ascend Postsecondary Success for Parents (PSP) initiative Parent Advisor and a soon-to-be graduate of Hunter College – provides an intimate, first-person account of his journey as a student father and his hopes for his and his daughter's futures.
A conventional education, where an eighteen-year-old graduates high school and immediately enrolls in a four year college – fully supported by their parents who had been planning for their college career long before their child even knew their ABCs – no longer exists for many Americans. In fact, it was never the case for me.
My Background
My parents, Miriam and Jesse Ortiz, migrated from the Dominican Republic and Puerto Rico, met in New York, got married, and followed a strict routine of work and church.
Amid their day to day lives, raising my sister and me, they never spoke about college. What they modeled to us was to find a decent job, work hard, and work consistently.
As a working student parent, I can recognize that we were just getting by. That my parents looked forward to their paydays because it was a true necessity.
We were in between poor and middle class. Yet, we were far from poor when it came to non-financial matters – we were rich in our family life.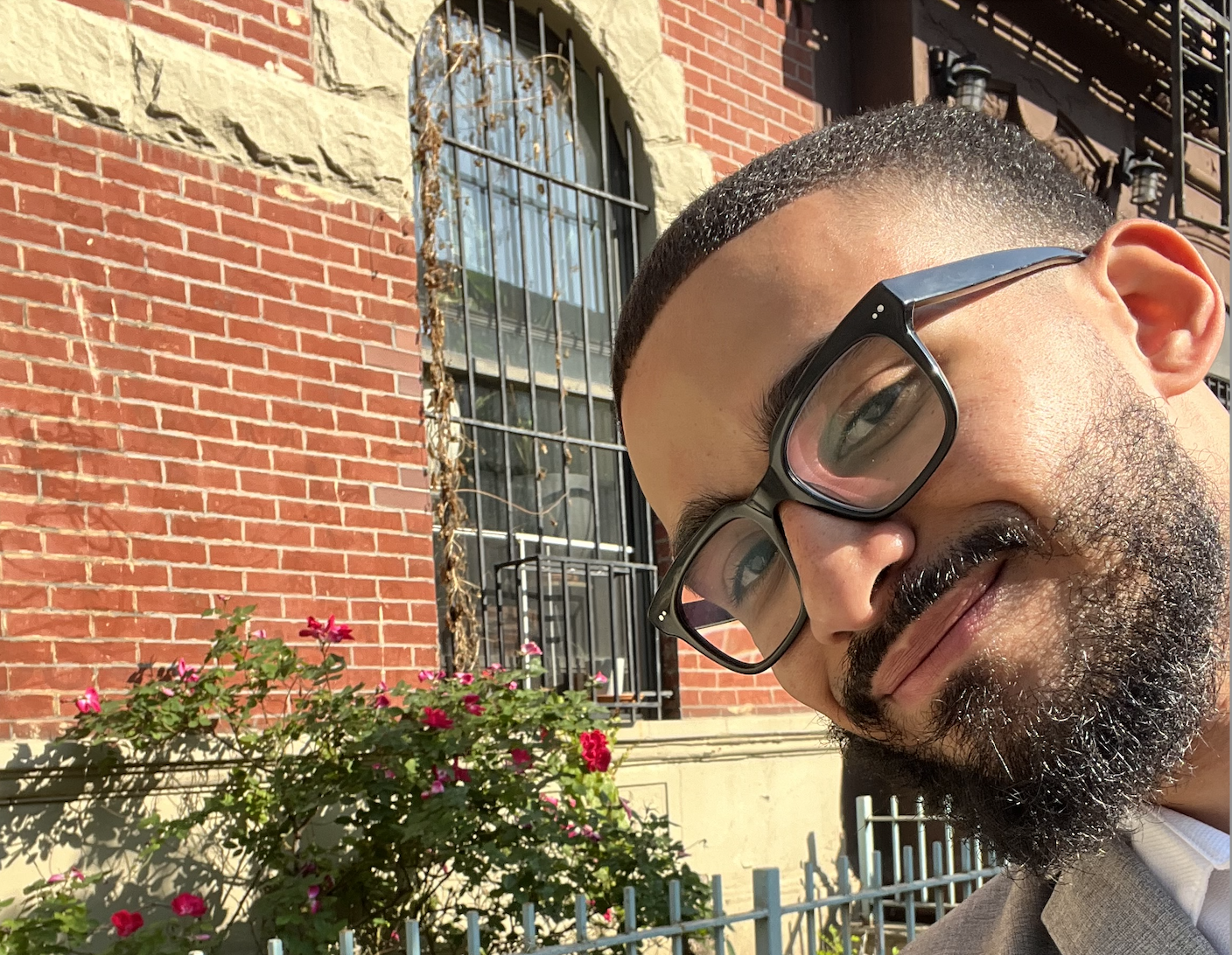 Christian Ortiz (Photo Credit: Christian Ortiz)
Christian Ortiz (Photo Credit: Christian Ortiz)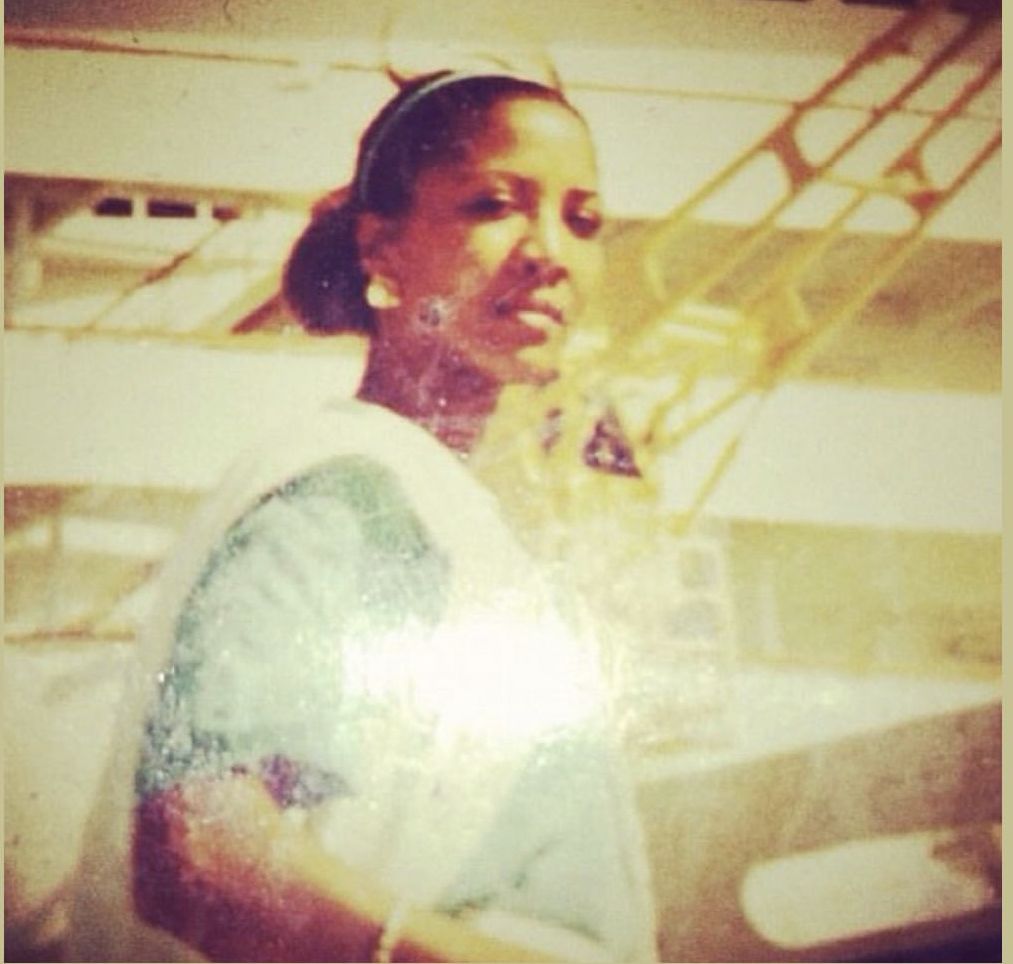 My Mom
2012
Most of my childhood memories are of my mom: We laughed until we cried, we ate more than enough food, we felt the presence of and praised God, and we had community.
She was a paraprofessional at an elementary school near our home, working with children with disabilities. She had weekends off and would spend them washing clothes and doing things around the house. She would hang our clothes to dry on the shower rod in our bathroom. We weren't allowed to have a washing machine in our building, but my mom had one anyway. She cooked and spent her leisure time talking on the phone with one of her sisters, or her best friend who actually lived right across the street.
In 2010, my mom developed brain cancer. It may have been before, but she probably hid it from me -- the same way she hid it from me when she won $700 in lottery tickets. Moments of humor for me are a must, as that was my mom's way. Throughout her battle with brain cancer, she still made jokes and provided an energy of hope that made it seem that she could make a full recovery.
There came a time when my mom was in and out of the hospital. I recall coming home from school one day and finding an ambulance preparing to take her back to the hospital. I went to her side before they loaded her into the back of the ambulance, but she did not recognize who I was; it was heartbreaking. A few days later she was back home, only to return to the hospital again.
On April 1, 2012, my close family members and I went to the hospital to see my mom.
It was raining like I had never seen before.
I remember my mom's hospital room being very dark, grayish, with the outside presence of the pouring rain. She breathed heavily as if she was paying a price she could not afford for each breath, but she still had the energy to embrace us all. Although a handful of family members were there, I just remember seeing her and feeling like she and I were there alone. I can also recall her giving a message to my cousin, Vanessa, who relayed it to me after my mom had passed away: "No deje que Christian deje la escuela," which means: "Don't let Christian leave school."
The next day, Monday, April 2, 2012, I came home from school, and my sister told me that we should go upstairs, to my aunt's house, who lives two floors above me in the same building. As I walked in, my family was there, and the lady who used to take care of me sometimes as a little boy broke the news to me that my mom had passed away. I guess they trusted her to talk to me – she had a very spiritual presence – and believed that I would react to her calmly, which I did. Once I got the news, I immediately walked out of the apartment with the blurriest vision; an ocean of tears. Not the kind of tears you subconsciously know will dry for good, but tears that showed I knew that my life had now changed forever.
My Turning Point
May 20, 2013
After my mom's passing, I took a few weeks off from school. I was in 11th grade, but I had mentally checked out of school since about the 7th grade.
Just a few months later, I learned that the girl I was dating at the time was pregnant. I didn't know what to do with the direction of my life, but I knew that if I needed one thing, it would be to begin working so I could take care of my daughter.
June 2013, I stepped foot into the auditorium where my high school graduation was set to take place. I wore a light pink button-down shirt, gray slacks, and beige leather dress shoes. I was carrying my one-month-old daughter, Xarella, who was born on May 20, 2013.
Although I was present at the ceremony, it was not me graduating that day.
Xarella's mom was graduating with our class. I stood there at the top of the auditorium, watching the ceremony, next to my counselor, Lori.
Lori was someone I grew to trust. She allowed me to have therapy sessions with her before I even knew what therapy was. We shared similar experiences: As my mom was going through brain cancer, Lori opened up to me about the passing of her beloved father. She understood me and spoke to me with a sense of care and faith. She knew I wanted to do well in my education even if I was far behind with my credits. She never tried to point me in a particular direction, even though my two options at the time were to do another year in high school or drop out.
Yet, I truly didn't want to do another year in high school.
My pride also didn't want to experience what it was like to be a "super senior," as for me it felt like failure. So, I just ran from both options.
My school contacted me and let me know that if I didn't make a decision, I would be considered a dropout. There it was; the outcome that had happened to so many of my family members and peers in my community. The end of the line in our education, as far as we got: A high school dropout.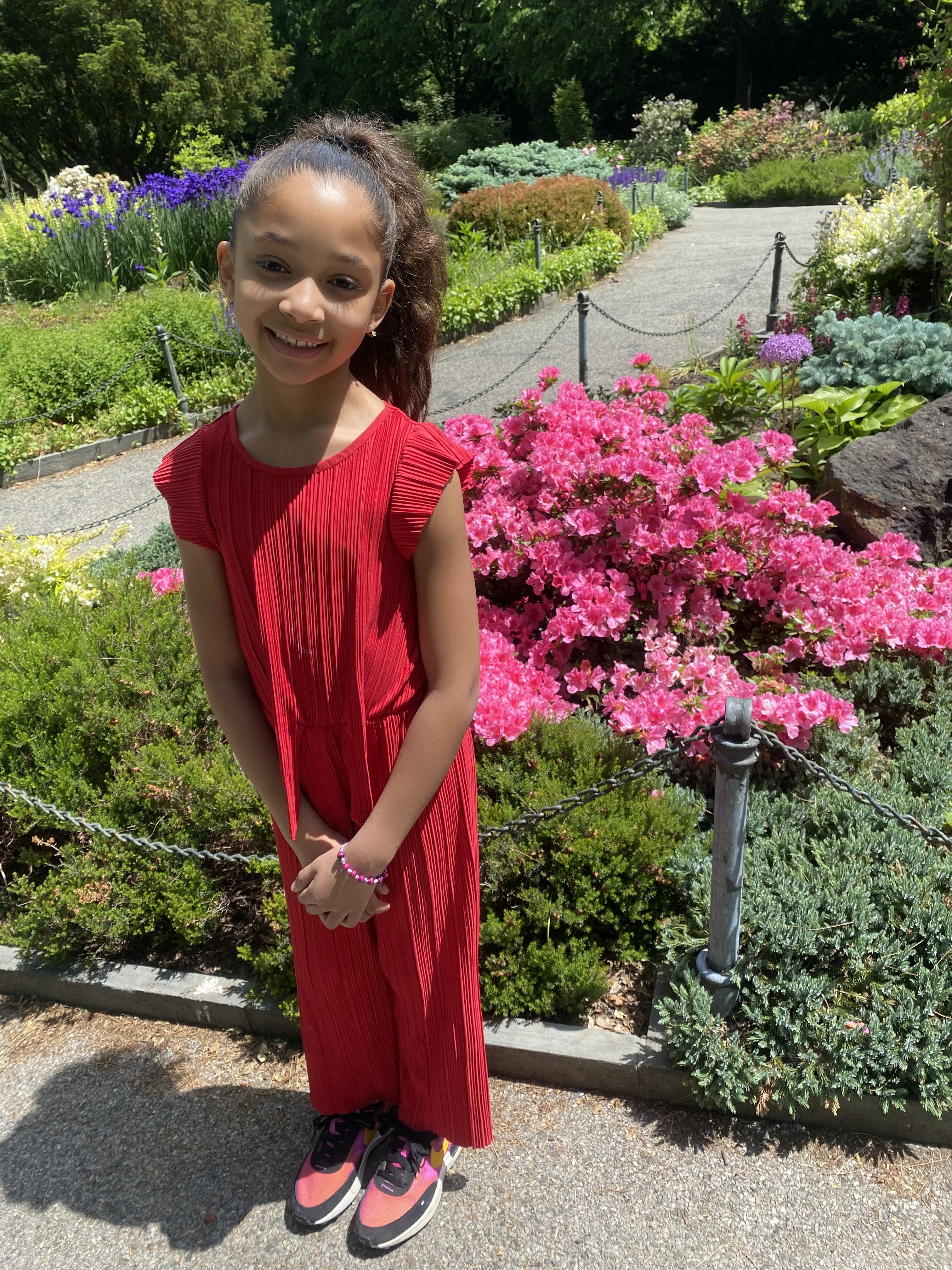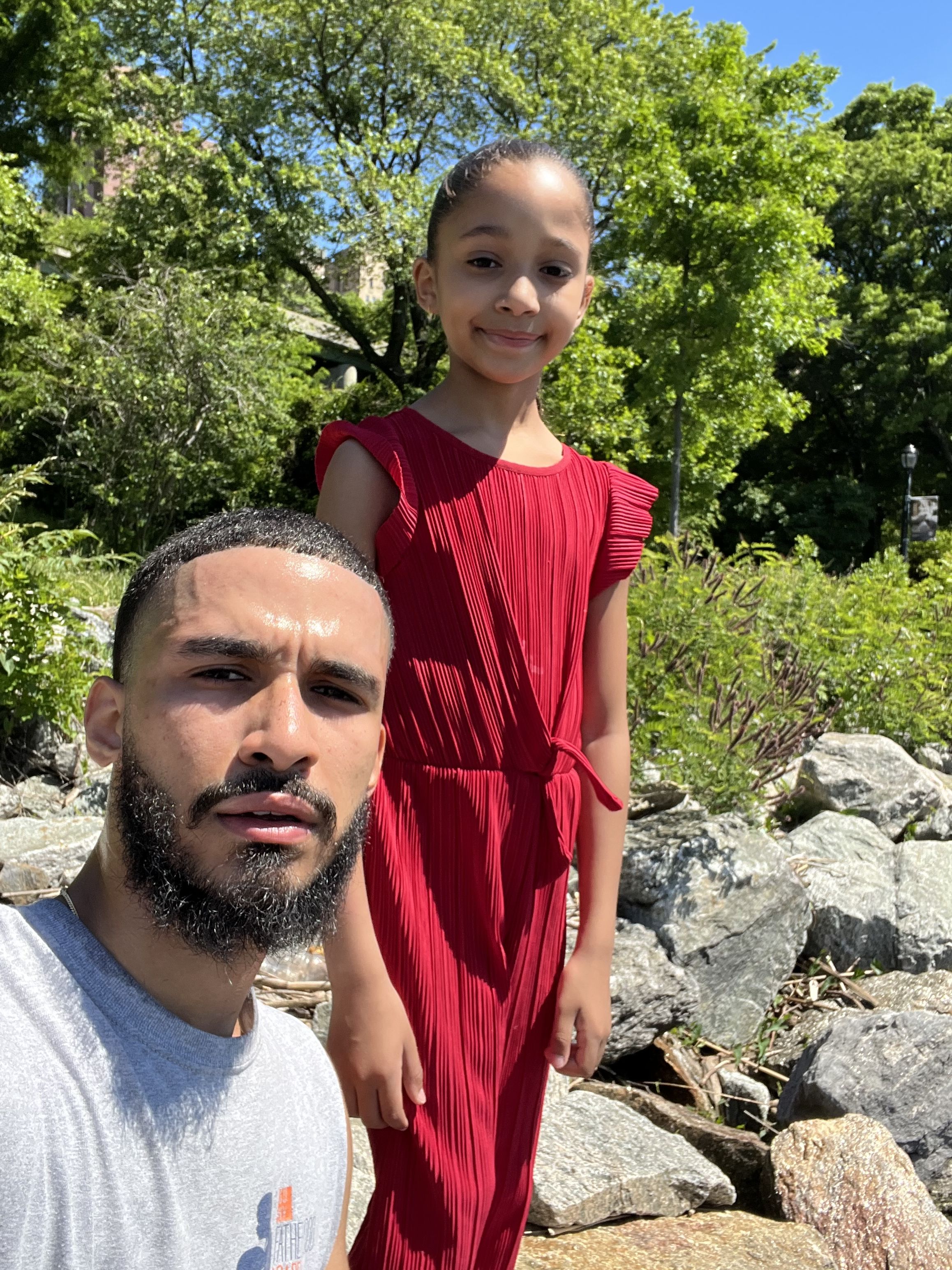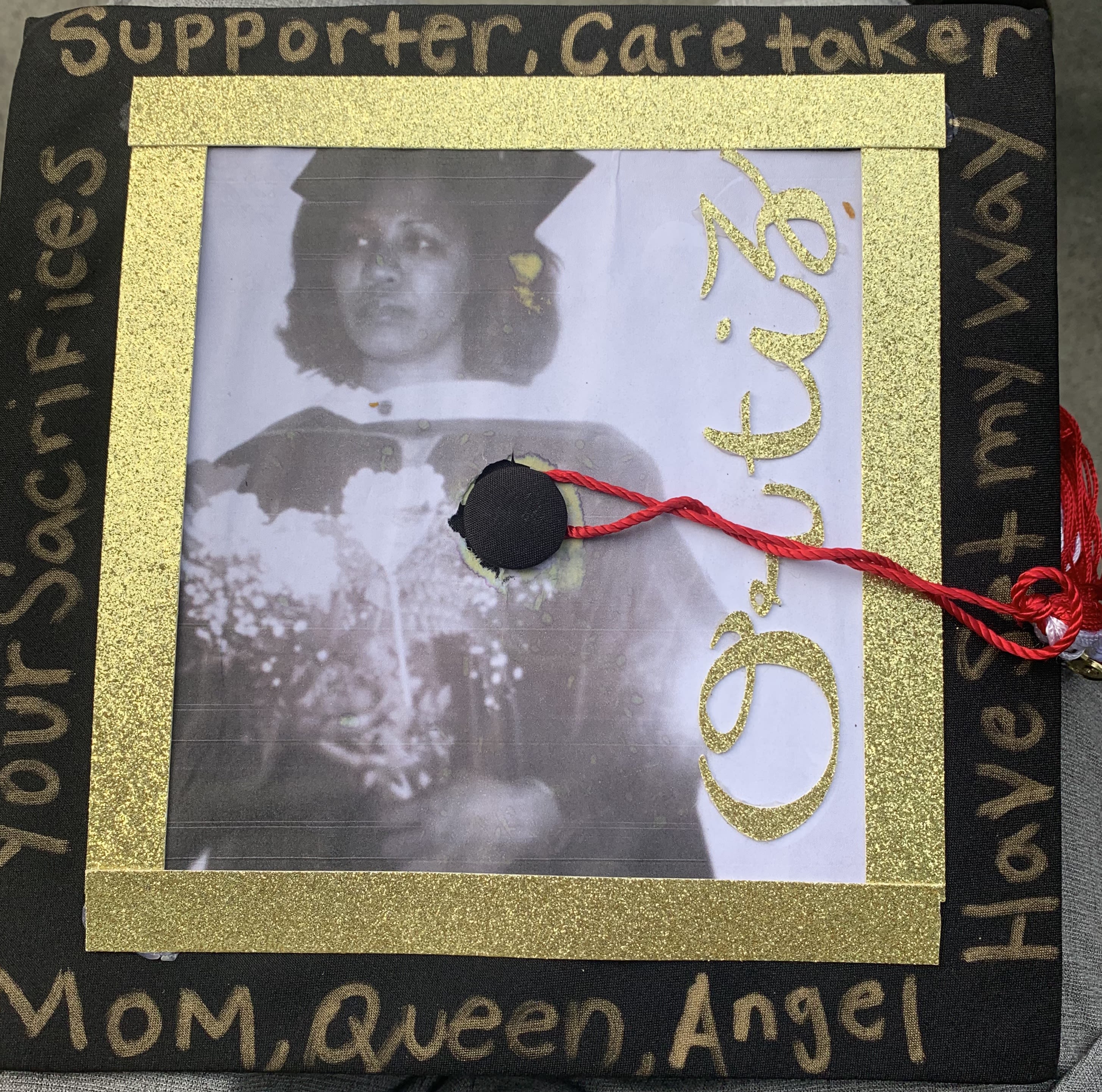 My Inspiration
2015-2016
Yet, my dad had graduated from high school, and my mom got her GED after arriving to the US. My mom even went on to get her bachelor's degree while pregnant with me, and my dad got his associate's degree in his 40s.
When my daughter was born, I was working at Starbucks, and around 2015, I decided to go back to school – a GED program in a shelter in New York City that I knew.
There was only one official instructor, Mr. Ford, and everyone else who taught or assisted there was a volunteer. They were all amazing, with different skills and interests. That is when my mind began to grow, when I began to love all that came with reading books. My excitement for school was back.
In 2016, I transitioned to a High School Equivalency program that served fathers from the ages of 18 to 30. Mr. Ford thought this would be a good fit for me because the program also assisted with college and career prep, connected me with a counselor, and provided Metrocards and all of the little things that make such a huge difference to someone like me looking for a sense of stability while studying. The program's location on the campus of LaGuardia Community College in Queens was also good for me. The college setting gave me energy, growth, and positivity.
After a total of 4 (or 5) attempts, I was able to fully pass my GED/High School Equivalency.
Our First Days
2019
The City University of New York (CUNY) Fatherhood Academy helped me then enroll at LaGuardia Community College.* The first day of my college career was also Xarella's first day of kindergarten. I was a full-time Dad, a full-time student, and working two part-time jobs. We have all heard the saying, "it takes a village," and for me that has been vital in raising my daughter. Although she has spent most of her time with me, my sister and close family have been very instrumental in being present for her.
Although I have had a lot of help, balancing being a father and student has not been easy. In college, I once had a final exam for a math class I was taking in the evening. I didn't want to miss the exam but didn't have childcare for Xarella, so I emailed my professor and asked him if I could possibly bring my daughter with me. My professor said it was fine, so I picked Xarella up from school, headed back to campus, and went to class. She sat in the seat behind me, ate some snacks, and eventually fell asleep. The experience would have sounded quite triumphant had I passed the exam, but I didn't. Failing the final exam, I failed the class. But I couldn't give up. I re-enrolled in the class, passed the final exam, and got an overall grade of B+.
Succeeding in college as a student father was completely different to the way I had been perceived and treated throughout my earlier education. In middle school I had been a hyperactive teen, and in high school I had hung with the wrong crowds, not able to focus or do well in my classes. But in college, I felt I was part of a community. I had a safety net in the CUNY Fatherhood Academy family, built friendships with my peers on campus, participated in campus activities, and even began working on campus. I was able to grow professionally and built good relationships with many of my professors, graduating with my associate's degree in 2019.
*LaGuardia Community College is part of the City University of New York (CUNY).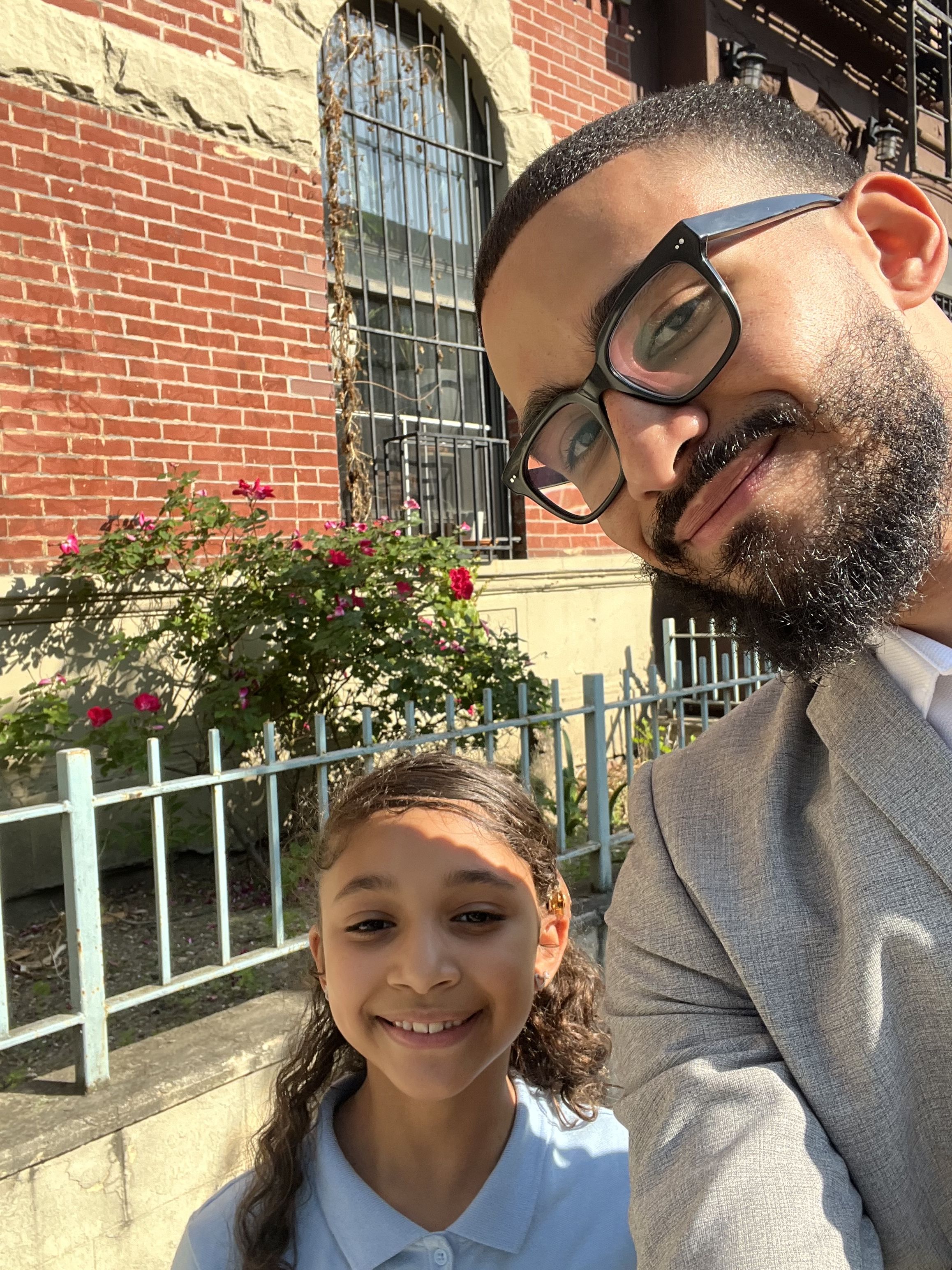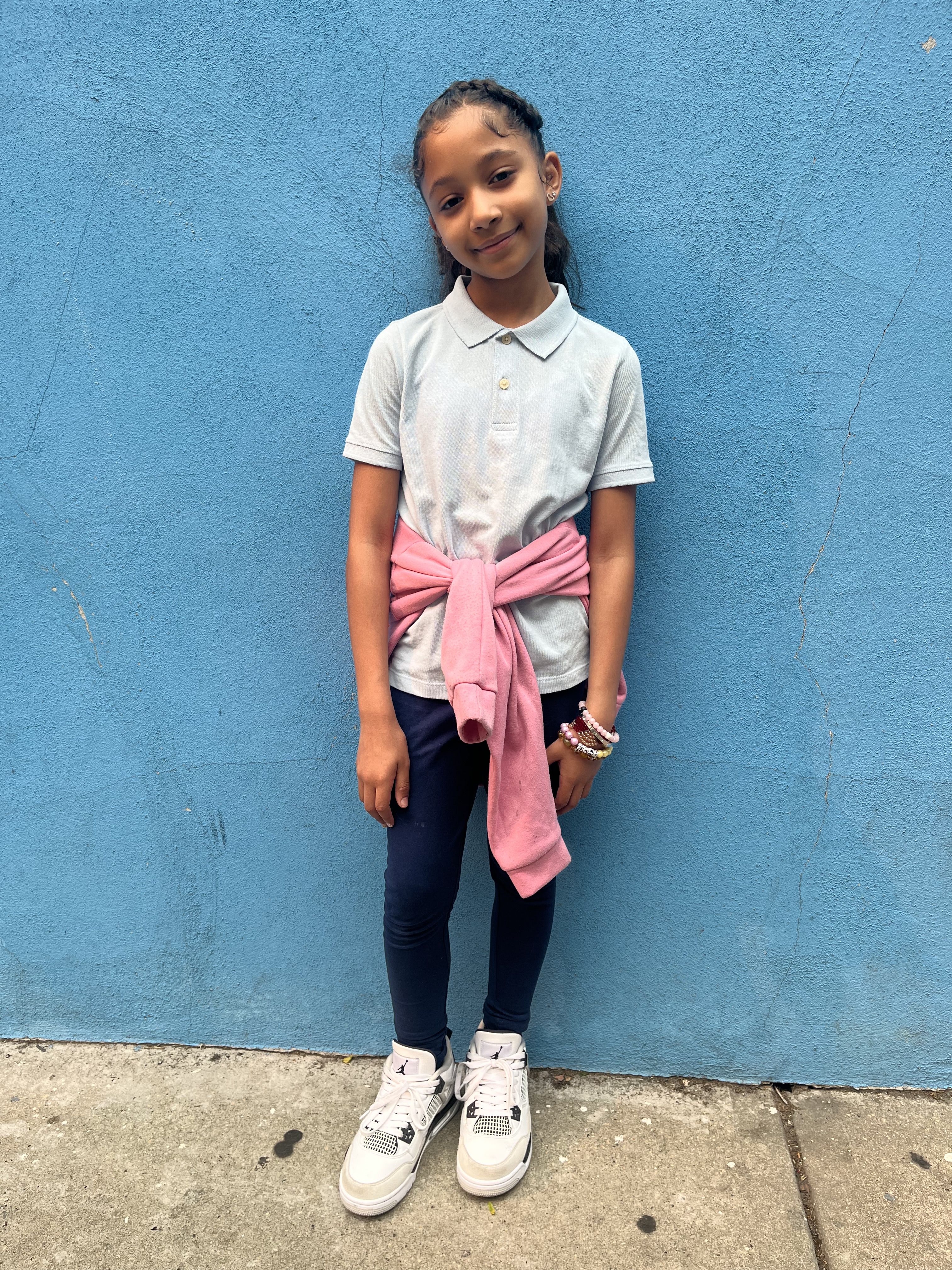 The Present
June 2023
I am now approaching my graduation with my bachelor's degree in Writing & Literature from Hunter College. It's been a gift to be able to learn how to write and use it in a form of expression and as an instrumental part of my life. I have goals with my writing, such as writing a book (which I'm currently working on).
It's hard to believe I'll be getting my bachelor's degree soon, but it's also real, and I am deserving of that and more.
I had my daughter at 18 years old. In many ways, I have grown up with her, and I am happy that she has seen my maturation and that I can be a present, loving, and mature father. My daughter has always been my first priority, and my goals have always been driven through her. I even ask her for advice on certain things and trust her judgment – because who loves me more than she does? I am also glad that I chose to use what I have grown through as fuel to do well.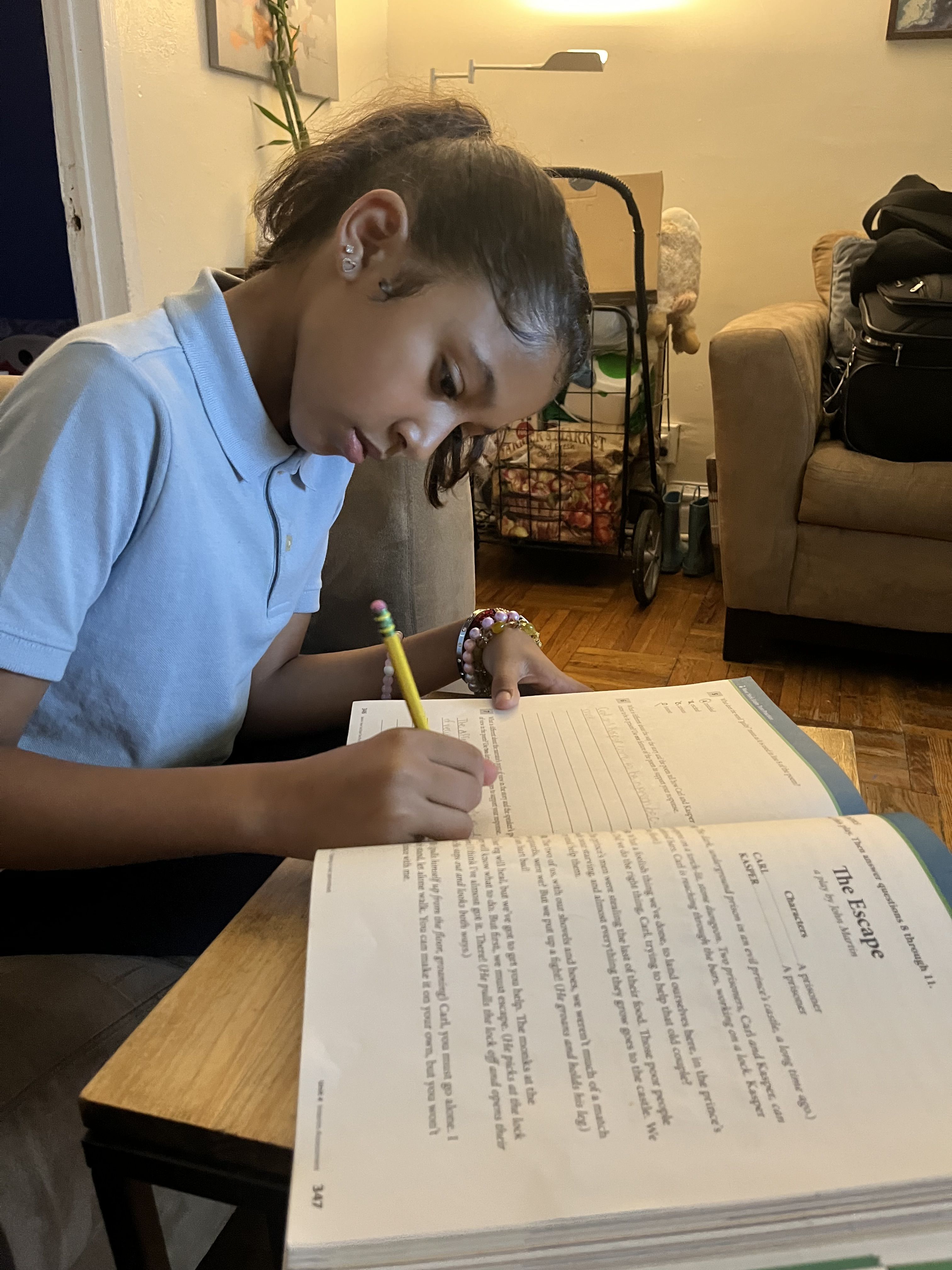 Giving Back
In my first semester of college after graduating from the CUNY Fatherhood Academy, I was walking in the hallway one day and noticed the Academy's new cohort of students. I knew at that moment that I wanted to be part of the CUNY Fatherhood Academy as a mentor.
Mentors were instrumental for me as a student at the Fatherhood Academy and beyond, primarily my good friend Jesus Benitez, who would help me pick my classes, support me and encourage me to apply for scholarships, and just embraced me as a brother.
I began mentoring at the Fatherhood Academy and was in pure bliss getting to know the student fathers and most importantly getting the opportunity to see them in a positive light, understand them, and be a vessel of relatability. The most important part of the work was always honoring the students and helping them believe in themselves. I knew that I was evolving and that my mind had grown so much that I wanted my brothers to experience the same, in their own way.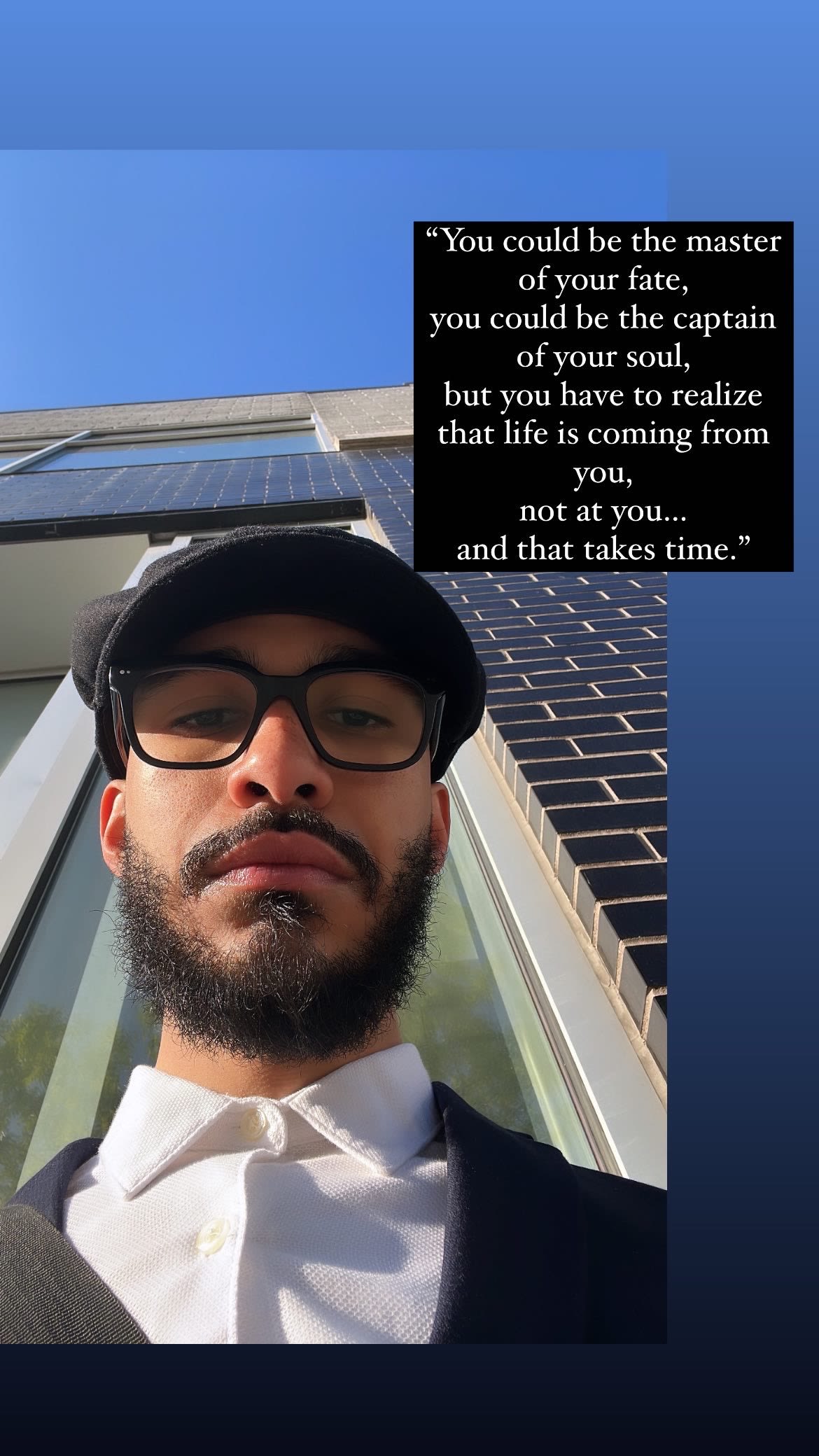 Ascending
Being an Ascend PSP Parent Advisor has been a blessing for me. I was nominated by the Director of the CUNY Fatherhood Academy, Raheem Brooks, a man who I look up to and in many ways aspire to be like.
As we came together as Parent Advisors and shared our experiences as student parents, it never dawned on me that I had expertise as a student parent.
As parents, we do what we have to do for our children, hardly ever stopping to think about what it is we do so naturally or truly giving ourselves the credit. It's been heartwarming to be able to come together with other student parents and build a unique bond.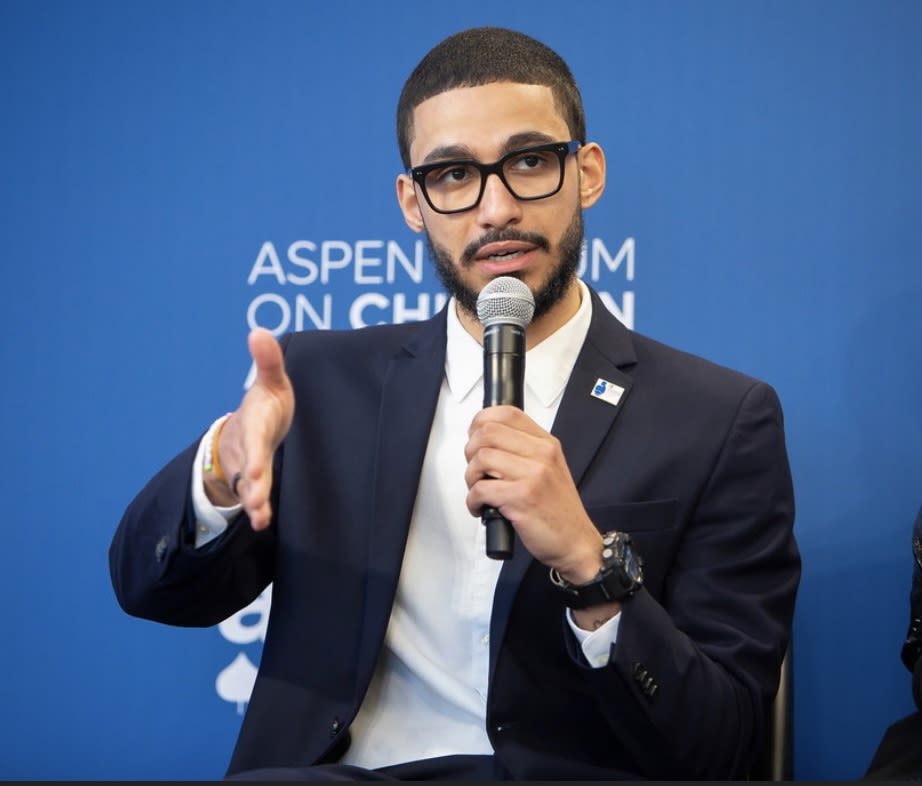 To understand the beautiful struggle we go through and do so with joy and hope for the future of our children, other student parents, and those who may be marginalized and may not have the outlet to voice their needs and perspectives…yet.
I leave you all with this, a quote from Denzel Washington: "One of the most important lessons in life is to remember to have an attitude of gratitude, of humility, understand where the gift comes from. It's not mine, it's been given to me by the grace of God. Use what I have, use what you have, to help others."
"I am happy that she has seen my maturation and that I can be a present, loving, and mature father."
- Christian Ortiz,
2023 Ascend PSP Parent Advisor